MID YEAR 2007 OUTSOURCING AND FDI TRENDS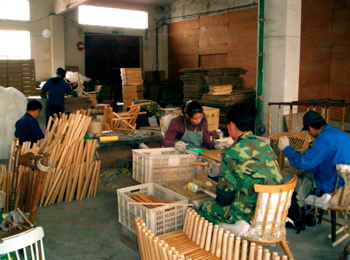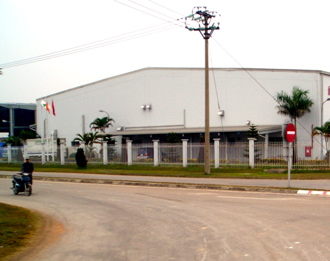 Runckel & Associates handles a large number of complex international sourcing projects for our clients. As we move into August 2007, certain trends are emerging that have considerable long-term implications. I should note that these are ongoing trends that we see playing out in the remainder of 2007 and in the coming years. The cost implications are not currently critical but will become increasingly noticed going forward.



Trend # 1: China's Government Policy is Increasing Costs for Certain Industries



Beginning at the end of 2006, China announced a number of national policy changes that are changing the dynamics of national comparative advantage with respect to the attraction of Foreign Direct Investment and costs for sourcing. These policies seem to roughly be based on the following overall objectives:

To slow the country's overheated investment environment that has led to GDP growth at over 11% through the first portion of 2007.
To move China up the value scale and away from low-end or inefficient businesses.
To slow or even reverse the spiraling trade deficit that is leading to trade friction with the U.S, EU and other regions and countries.
To no longer encourage pollution producing and energy inefficient industries
To focus more on the quality of FDI projects instead of total FDI

First among these was a decision in late 2006 that effectively doubled the cost of industrial land for most future projects. To this time, Chinese provinces and cities had been able to set price and terms for land. Many locations were offering very subsidized property (in some cases actually free land), subsidized utilities and subsidized construction prices in order to attract Foreign Direct Investment (FDI) and create job growth in their communities. The central government stopped this process and from the first of the year, most new projects are paying at least double of what they would have been able to receive in 2006.

Also in 2007, the Government reduced export incentives on a range of basic commodities and polluting or energy inefficient products such as rubber, chemicals, wooden furniture and certain metal parts and equipment. They also later signaled that commodities for these industries would be rapidly phased out in the year ahead.

This change applies both to FDI and to domestic companies. The new policy will act to help turn away energy inefficient industries such as coal or steel production and the government has started to enforce this by closing down all plants producing less than one million tons per annum. Also being discouraged are heavily polluting as a response to the growing awareness that the degradation of China's water and air is creating a national health hazard. No longer encouraged also is much of the processing trade where profits are being realized offshore and not in China, which has been substantially responsible for China's trade imbalance with the U.S., EU and other regions and where the economics of this trade are not sustainable even for the companies involved.

The challenges that this new policy creates for China, which always has seen job creation at any cost as a central pillar of policy, awaits to be seen. This is further complicated by the challenges the government faces in trying to move China from an export-powered economy to more of a consumer demand driven economy. China's savings are immense but the government needs to work out how to get the rural Chinese to spend. China needs to balance its economy by importing more products, getting people to buy these imports and to boost its service industry, which is still lagging.



Trend 2: The Coastal areas of China are getting relatively expensive



Based on recent projects our company has done and also based on reports from other experts and the media, the average wage inclusive of social security and other benefits for a factory worker in Shanghai is now over $350 a month in Shanghai and over $250 a month in Shenzhen, two of the earliest areas for new foreign factories to locate. By comparison, monthly wages were less than $200 in Manila, around $150 in Bangkok and just over $100 in Vietnam and India. Although the productivity of Chinese workers is rising, in many industries it is not keeping pace with wages and the truth is that productivity in Vietnam is often better than in China and for a lesser salary level.




Trend 3: South China Businesses are starting to look at other Locations



Many of the now discouraged businesses in China are located in South China as it was one of the first areas to develop and the close proximity of Hong Kong offered opportunities for utilization of Hong Kong's management, finance and other resources to power industrial development. Already some of these businesses are looking to Vietnam, Thailand, to a lesser extent Cambodia and finally to India to relocate. As China's southern cities like Shenzhen lose their tax status and institute a 24 percent income tax regime, Thailand and Vietnam's superior tax incentives and lower evolving rates and the longer tax holidays in India's Special Economic Zones will exert a stronger and stronger attraction. (India's Special Economic Zones have a 15% income tax. In the first five years of profitability approved projects are taxed at a 0% tax rate. In the second five years the rate is 50% (assumed 7.5%).



Trend 4: Vietnam and India's role as low-end export manufacturers will grow



Already more companies are investigating Vietnam and India. Infrastructure remains a major issue in both nations but Vietnam is rapidly improving infrastructure and is moving much faster than China has to uphold its World Trade Organization (WTO) commitments and to build a level playing field of regulations that are increasing in transparency and predictability. The move of these lower tech, higher labor projects to first Vietnam and in the future to India will gain force as even Chinese companies are now becoming major investors in both countries and opening factories there to take advantage of these international realities.



Trend 5: An Asia Investment Policy now must include much more than China



Major and even midsized companies are realizing that they cannot only have a China investment policy. These companies, increasingly, are realizing that a company needs a China, an India and a SE Asia outsourcing and investment policy. Only having a China outsourcing and factory investment policy puts a company at the mercy of Chinese trends and does not sufficiently spread global risks in price increases, vendor disruption or labor issues and other threats. Companies need options in China and Vietnam, Thailand, India and other locations, which need to be prudently evaluated and firm plans made for sharing of orders and for alternate supply locations.

The above trends are based on an overview of trends that are moving China, India and Southeast Asia. Please note, as they will become increasingly key to long-term success.



---
About the Author:

Christopher W. Runckel, a former senior US diplomat who served in many counties in Asia, is a graduate of the University of Oregon and Lewis and Clark Law School. He served as Deputy General Counsel of President Gerald Ford's Presidential Clemency Board. Mr. Runckel is the principal and founder of Runckel & Associates, a Portland, Oregon based consulting company that assists businesses expand business opportunities in Asia. (www.business-in-asia.com)

Until April of 1999, Mr. Runckel was Minister-Counselor of the US Embassy in Beijing, China. Mr. Runckel lived and worked in Thailand for over six years. He was the first permanently assigned U.S. diplomat to return to Vietnam after the Vietnam War. In 1997, he was awarded the U.S. Department of States highest award for service, the Distinguished Honor Award, for his contribution to improving U.S.-Vietnam relations. Mr. Runckel is one of only two non-Ambassadors to receive this award in the 200-year history of the U.S. diplomatic service.