China and India Could Become Globally Significant
Competition in Automotive Industry
---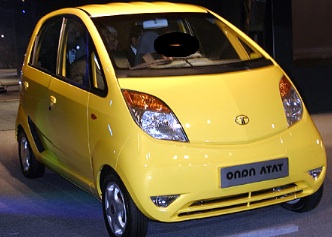 The relatively young Chinese and Indian manufacturers are ramping up quickly in the global automotive industry. While China recently announced plans to help Chinese makers of smaller cars to boost auto sales with tax cuts and subsidies for drivers to shift to cleaner, more fuel-efficient vehicles; India took a step toward in becoming a "manufacturing workshop of the world" for the automotive industry by promoting their new 'People's Car', a small engine Nano car with base model starts at $2,200 in India. This new model can accommodate up to five adults. Affordability will be a key driver in the industry in the coming years in China and India. At the same time, both countries are becoming increasingly important markets in the global sales strategy of top automakers with China surpassing the United States in total sales volume last year and Indian sales expected to double by 2016.




Penetration into Auto Market:



Also, the Chinese automakers buying brands like Hummer and Volvo are gaining access to a valuable distribution network, critical technology and good credibility, commented China Daily. China's Build Your Dreams Motor (BYD), a four-door electric e6, will become the first Chinese automaker to enter the United States at the auto show in 2010. India's Tata Motors in early 2010 took also its Nano minicar to the Detroit science centre to show what could be an Indian entry to the world's cheapest car. However, experts are skeptical the vehicles from both countries would make significant sales in the U.S. in the short term. For example, it requires customer service, more manufacturing capacities, more technical development. Also, the level of quality the consumer expects in the U.S. is different. Despite these concerns in the U.S. market, however, experts said that Chinese and the Indian OEMs would continue to have an advantage in the overall global market.


---
www.Business-in-Asia.com