In late October and early November, 2006 a Senior Trade and Investment delegation from Binh Duong province in Vietnam visited San Diego, Los Angeles, San Jose and San Francisco in California, Portland, Oregon and Connecticut to meet with U.S. investors to better inform them of opportunities for investment in Binh Duong province, Vietnam. The visit was led by Tran Van Lieu, Chairman of the Binh Duong Industrial Zones Authority and included representatives of the Ministry of Planning and Investment (MPI) of Binh Duong, plus senior officials from Becamex who runs industrial parks throughout the province including those at My Phuoc Industrial Park, VSIP Industrial Park plus many other locations. Becamex is a large provincially owned corporation with total sales in excess of 180 million US dollars that focuses on infrastructure projects, industrial parks, residential and commercial development, tourism and basic industries.


Picture: In California, the Binh Duong Province Delegation visit U.S. factories that are interested in relocate in the province. (from left) Mr. Huynh Van Trai,

Head of Ministry of Planning and Investment in Binh Duong

, Mr. Vo Son Dien, Becamex Head of Sales and Marketing, Mr. Pham Ngoc Thuan, Deputy Director of Becamex, a potential U.S. investor, and Mr.Tran Van Lieu,

Chairman of Bnh Duong Industrial Park Authority Office

.

Picture: the delegation meet and discuss business with a company in Californi
| | |
| --- | --- |
| | Located in the southeastern region of Vietnam, Binh Duong abuts Ho Chi Minh City (HCMC) – the national hub of economic activities and transportation. |
Binh Duong has the combined advantages of lower land and transportation costs compared to HCMC and adjacent areas. In addition, it boasts diversified geography, abundance in natural resources, good quality utilities and other infrastructure, adequate available labor and the favorable lack of natural disasters that helps boost the areas attractiveness to investors. Binh Duong's prosperity, nevertheless, cannot be solely accounted by natural advantages.

According to the Provincial Competitiveness Index (PCI) reports released by Vietnam Chamber of Commerce and Industry (VCCI) in 2005 and 2006, Binh Duong topped the list of Vietnam's provinces that are most favorable to private sector dynamism and growth. The PCI is considered well-rounded as it was developed with international expertise and accounts for business establishment costs, land access and security of tenure, transparency and access to information, time costs and regulatory compliance, informal fees, competitive environment, provincial leadership, private sector development services, labor training, and legal institutions. The report shows that Binh Duong performed consistently well on almost all aspects: Binh Duong is one of the only three provinces that appear in the top seven in two consecutive years. As the PCI is gaining credibility among the business sectors and economic organizations, foreign investors also refer to the PCI as an indicator for a healthy investing environment.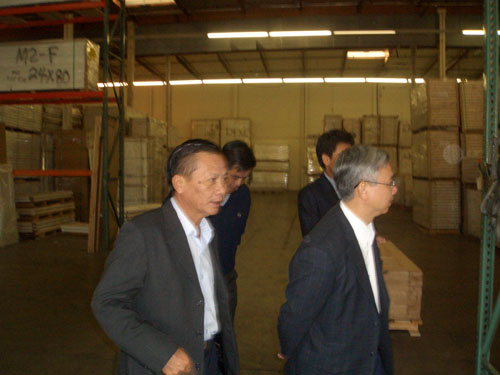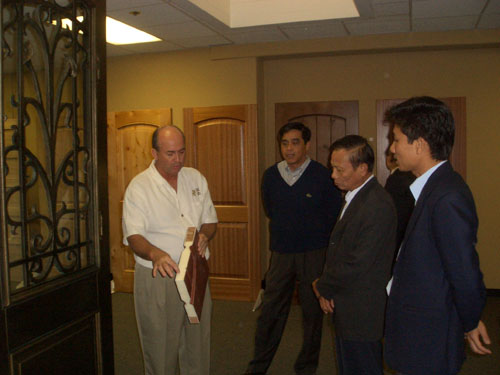 (Pictures above) Some of the factories the delegation visited in California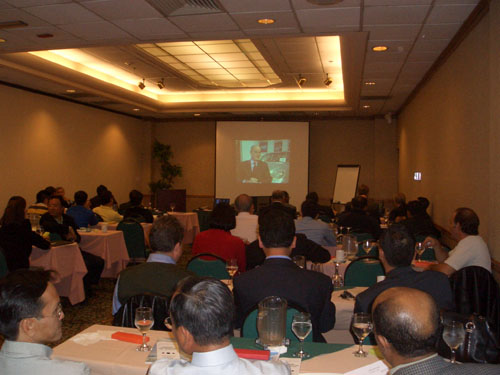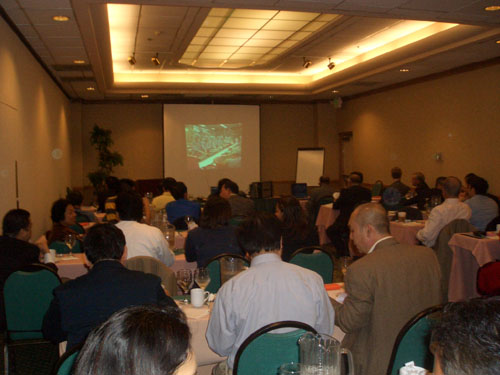 (pictures above) Vietnam Investment Seminar in California for Binh Duong Province



(picture)

Mayor Joe Esteves of Milipas, California, present Certificate of Appreciation to the delegation



Starting off their U.S. visit in San Diego, California, the group met with U.S. companies in the electronic, contract manufacturing, plastics and many related fields in California. On Thursday, November 2 the delegation had a dinner presentation to a group of 70 individuals, This event that was co-hosted by the Asian American Times, the Filipino American Chamber of Commerce of Santa Clara, County and the U.S. Vietnam Chamber of Commerce (http://www.usvnchamber.org/). The presentation started with a short presentation by Edith Masacayan, President of the Filipino-American Chamber who welcomed the delegations visit and the increasing interest in Vietnam that like the Philippines is a member of the Asia Free Trade Area (AFTA). Her presentation was followed by a presentation of Certificates of Appreciation by Mayor Joe Esteves of Milipas, California who warmly welcomed the delegation and noted the role that trade and investment plays in the creation of wealth and investment in California.
This was followed by a short presentation by Mr. Tran Van Lieu, Chairman of the Binh Duong Industrial Park Authority who expressed appreciation for the warm reception they had received during their U.S. visit and noted that Binh Duong welcomed the incredible level of interest in investment they had met. Mr. Lieu noted that Binh Duong's leadership gave high priority to ensuring that foreign investors received the best service possible and further noted the provinces recent successes in attracting investment and improving service to all.
Picture: Chris Runckel, Chairman of U.S.-Vietnam Chamber of Commerce and President of Runckel & Associates is a speaker at the seminar in both California and Oregon

Mr. Lieu was followed by Chris Runckel, President of Runckel & Associates (www.business-in-asia.com) and also Chairman of the U.S. Vietnam Chamber of Commerce. Mr. Runckel was the featured speaker and spoke extensively about the advantages Vietnam and Binh Duong province offered for locating a factory. Mr. Runckel also noted the further advantages offered in location in the Becamex facilities and noted how costs in Binh Duong were among the best in Vietnam for land, labor, utilities and services. Mr. Runckel provided extensive graphics to demonstrate the advantages of investment in Binh Duong as compared to other locations in Vietnam or to China, Thailand or other Asian locations.

Visit to Portland, Oregon

On Sunday, November 5, 2006, the delegation traveled to Portland, Oregon and that evening attended a dinner hosted on their behalf that included the President of Portland State University, Senior Portland City officials, members of the local Vietnamese-American community, plus senior business leaders.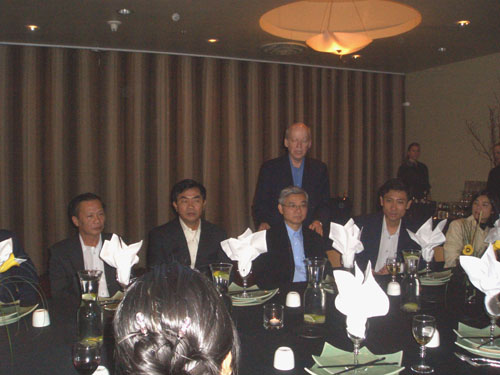 (picture left) Chris Runckel introduces the delegation to the guests at the dinner in Portland, Oregon. (picture right) Maria Thi Mai, Senior Policy Director for Commissioner Sam Adams of City of Portland welcomed the delegation while Dan Bernstein, President of Portland State University looks on.

On Monday, November 6, the delegation was featured at a major seminar co-hosted by the Province of Binh Duong, Vietnam, Portland State University and the U.S. Vietnam Chamber of Commerce. The seminar again was very well attended with over 50 attendees and a very diverse list of businesses all anxious to learn more about Vietnam and Binh Duong province. Some of the attendees had traveled all the way from Texas to learn more about Vietnam and to meet the delegation.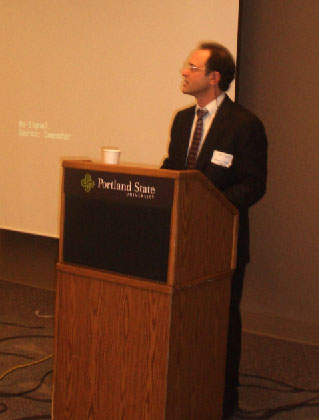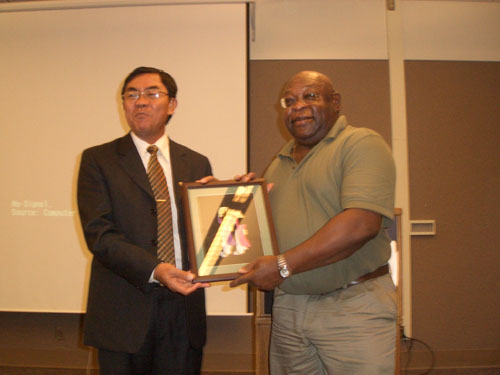 (picture left) Dr. Gil Latz, Portland State University's Vice Provost for International Affairs welcome the participants at the minar in Portland, Oregon. President Dan Bernstein of Portland State University receive a remembrance of the visit from the Mr. Tran Van Lieu at the beginning of the seminar.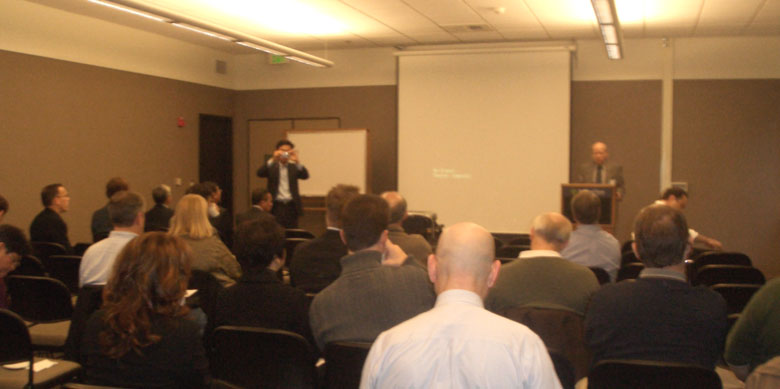 Portland State University has been extremely active in building a relationship with the Vietnam National University in Ho Chi Minh City and with partners on environmental, education, eco-tourism and many related projects. Following the morning seminar the delegation met with the University to discuss potential cooperation in training and other projects and to better learn about the others expertise, experience and interests.

On November 8, the delegation finished up their U.S. visit with a seminar in Connecticut and meetings with companies in the region before returning to Vietnam where they will be soon welcoming a number of companies they met in the U.S. who are interested in investing in Binh Duong province. Given the considerable interest in Binh Duong and Vietnam displayed by U.S. businesses during this recent visit, Binh Duong and Becamex plan follow-on visits to the U.S. in 2007.
---

About the Author:
Christopher W. Runckel, a former senior US diplomat who served in many counties in Asia, is a graduate of the University of Oregon and Lewis and Clark Law School. He served as Deputy General Counsel of President Gerald Ford's Presidential Clemency Board. Mr. Runckel is the principal and founder of Runckel & Associates, a Portland, Oregon based consulting company that assists businesses expand business opportunities in Asia. (www.business-in-asia.com)
Until April of 1999, Mr. Runckel was Minister-Counselor of the US Embassy in Beijing, China. Mr. Runckel lived and worked in Thailand for over six years. He was the first permanently assigned U.S. diplomat to return to Vietnam after the Vietnam War. In 1997, he was awarded the U.S. Department of States highest award for service, the Distinguished Honor Award, for his contribution to improving U.S.-Vietnam relations. Mr. Runckel is one of only two non-Ambassadors to receive this award in the 200-year history of the U.S. diplomatic service.

---