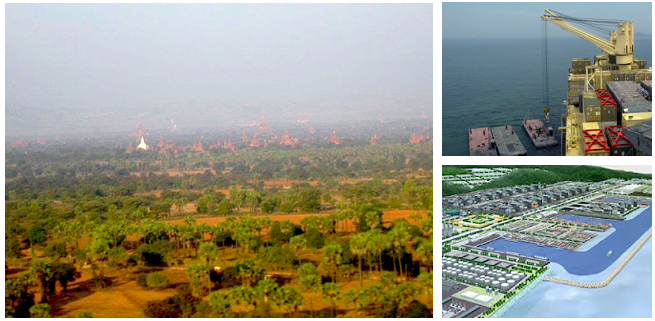 Myanmar is being welcomed back into the global economy. Still some things to work out but if things go as they have been by April 2012, we could see many nations moving to expand trade and investment with Myanmar.

Myanmar, the country formerly known as Burma, was under repressive military rule from 1962 to 2010, but has undergone significant reforms since President Thein Sein took office in March 2011. Burma was once prosperous early in the 20th century in fact prior to World War II expatriates in Thailand often went on R&R in Rangoon. This period, however has past and Myanmar is now one of the world's poorest countries after half a century of often-brutal rule by military rulers. A third of its estimated 60 million people live on less than a dollar a day. According to Reuters News, the IMF estimates Myanmar's GDP at just over $50 billion. In contrast, neighboring Thailand, with a population of just slightly more at about 67 million, has a GDP of $348 billion.

With some improvement on human rights, the West is looking at easing sanctions and businesses are closely watching the democratic reforms in the country. Myanmar still has rich natural resources, including gold, gas, teak, oil, jade and gems and a large pool of low-cost labor, with English speaking skills - a legacy of more than a century of British rule until independence in 1948. However, weakened by 50 years of military rule and economic mismanagement, the country now faces an uphill struggle to rebuild a stagnant economy and prepare for an anticipated increase in investments and tourism.



What Lies Ahead?



Top Ten of its biggest problems are:


1.) Despite encouraging signs of reform, after so many years of isolation, Myanmar's capacity to handle the expected inflow of investments and set up the much-needed regulatory frameworks have to be brought up to scratch as quickly as possible. This took Vietnam over 20 years to accomplish when reforms really got underway in the early 1990s. As a late starter, Myanmar can benefit from Vietnam, Cambodia and Laos lessons but the process will still take years and probably a decade to work out.
2.) When multinationals are beginning to invest, they will discover a country weakened by economic mismanagement and by half a century of military rule. They will find weak investment laws, a crippled banking system along with problems in all sectors of the economy caused by decades of mismanagement. Investors should be prepared for these challenges and realize that their is substantial risk. Generally, Asians like the Thai's, Hong Kong Chinese, Chinese and Taiwanese are better in these "gray" markets in which laws are just taking effect and implementing regulations have yet to be made. Generally, US, European and Japanese companies are less quick and more cautious as they have been burned in the past and often have to meet corporate reporting requirements that are less forgiving.
3.) Inadequate infrastructure. Myanmar is in desperate need of improvements to its failing infrastructure — roads, ports dams, electricity and access to clean water. Currently, two large ports are already under construction; however much needs to be done. This is a challenge for investors but also is a tremendous opportunity and Thai, Chinese and Japanese ventures are already competing in trying to line up future projects and to help be the companies that will rebuild the country.
4.) A shortage of skilled workers. The country badly needs better education and training. There are many capable and qualified workers outside of the country, for example, there were thousands of Myanmar nationals working as engineers in Singapore but engineering talent was hard to find inside Myanmar. Much of the country's intellectual talent fled in 1988, mostly to Europe and the US, and the government has so far made no official move to encourage them to return. Myanmar also needs to train accountants, bankers and other people with technical skills as well as in corporate governance. We have traveled frequently to Myanmar and found the workforce to be willing and clever but often to lack technical skills. Again, this is a challenge but also may offer opportunities for foreign technical schools, Universities and other programs who are willing to work with local groups on expanding educational opportunities.
5.) Under military rule, Myanmar had weak relationship with the West because of the jailing of opposition leader Aung San Suu Kyi and allegations of widespread human rights abuses, until late last year. The country had long been a thorn on the side of Asean.
6.) US/EU sanctions. The European Union in mid-January 2011 started unwinding sanctions, and the US removed some sanctions just recently, which would allow the IMF and other multilateral financial institutions to provide assistance to the country. The U.S., however, still bans bilateral trade and financial transactions with Myanmar. The US and EU measures ban a range of imports from Myanmar but, with certain exceptions, do not stop companies exporting goods to the country, although many companies refrain from doing so anyway for fear of an activist backlash. A few Western corporations such as the French oil giant Total do have a presence because the sanctions framework permitted companies that were already operating in the country at the time to stay, according to the Bangkok Post newspaper.
7.) An incoherent exchange rate regime. Burma's banking system has never really recovered from a major crisis in 2003 and illegal money changers flourish at exchange rates almost 100 times better than the official one, according to the Bangkok Post newspaper. Officially, one US dollar buys a little over six kyats. Unofficially, it's more like 750 kayos. The unofficial rate, used in most transactions has jumped from more than 1,000 per dollar in 2009 as foreign money has flowed into the timber, energy and gem sectors in Myanmar. That has hurt many local people, from farmers and manufacturers to traders and employees of foreign firms paid in dollars. Myanmar is one of only 17 countries that still have dual exchange rates. The official rate is used for government revenue and for imports by some state owned enterprises. As a result, state revenue is grossly underestimated and some critics say it is likely vast sums of that money were kept off the books and quietly smuggled out of the country into offshore banks held by cronies of the former junta and most probably Senior members of the military and government, according to the paper.
8.) Another urgent problem is the need for reforms in the agricultural sector, which employs two-thirds of the population and suffers from low productivity and a lack of credit. Quick reforms in agriculture could include providing credit to farmers who have to rely on moneylenders charging crippling interest rates, plus investment in village infrastructure such as roads to markets, reported the Bangkok Post report. Myanmar is an agriculturally rich company that could be producing much higher and better quality products if it secures needed investment in this sector.
9.) The areas like health are also in need of investment. Myanmar was ranked 190th among other countries in terms of its health care, the worst in the world. Access to capital and appropriate partners are the biggest stumbling blocks to development in these areas. Again, this is also an area of opportunity as there is a wealthy minority and also expatriates that will pay for good quality health just like they have done in Vietnam, Laos, Cambodia and elsewhere. These companies already to our knowledge are looking at using their expertise in operating in these challenging medical conditions to provide the local wealthy, tourists, expatriate business, Embassy and international organizations personnel better health care.
10.) Limited Operations by Major Financial Organizations. The World Bank and ADB ceased operations in the country in the mid 1980s. When they return, their aid will require the government to respect governance standards that have eluded its leaders for decades, including budget transparency. The country needs to rebuild: the roads, the infrastructure, the education system, and all this cannot be done with private money.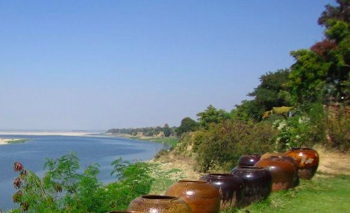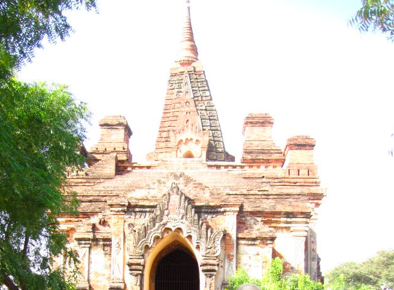 Tourism and Relations with Asian Countries



Myanmar boasts a number of tourism attractions with its appealing colonial architecture, picturesque temples and golden sand beaches. Post April elections, some hotel chains already have plans to operate in the country to take advantage of the newly-opened country. Marriott International and Le Meridien both said during the World Economic Forum in Davos they wanted to start running hotels in Myanmar, said Reuters. Hotel chains operating in Thailand also see big potential in Myanmar, but are not in any rush to set up there, aware of the risks attached to investing in a country with a long history of corruption and unclear legislation, according to the Bangkok Post.



Other Asian countries:



Asian allies such as China and Thailand already have a foot in the door and their companies are involved in the construction of hydropower, deep-sea ports and gas pipeline projects. Japan, Vietnam, Singapore and most recently Malaysia are also hurrying to catch up.



China



Before late 2011, China was emerging as the dominant investor in Myanmar's resources, from natural gas to timber and precious gems. Chinese workers are building a multi-billion-dollar pipeline, hydropower dams and highway projects that underpinned more than $14 billion of pledged Chinese investment in the 2011 fiscal year that ended last March 31, taking total foreign direct investment promises to $20 billion from just $300 million a year before, official data show and as reported by China Daily newspaper. Recently, Myanmar has appeared to take a more balanced approach on investment and China seems to be losing its preferred position but again, the game is only in its early stages at this point.
Singapore
Recently Myanmar signed an agreement with Singapore seeking the financial center's help as the country emerges from political and economic isolation after decades of military rule. Singapore will provide training for reforms in the legal, banking and financial sectors. The pact also calls on Singapore to share its best practices in trade, tourism and urban planning.
Japan
Japan is also increasing its engagement with Myanmar as the country reforms and opens up for investment. The two countries began negotiations recently on an investment agreement designed to spur Japanese businesses' participation in infrastructure projects. The two governments hope to reach a deal in 2012, with the pact taking effect in 2013 whereby Japan will send delegates from the Foreign, and Economy and Industry ministries to Nay Pyi Taw, Myanmar's capital. The initial meeting also covered how far to extend intellectual property protection and the deregulation of foreign firms. Japan's Economy, Trade and Industry Minister Yukio Edano recently also led a delegation that included officials from Hitachi Ltd, Toshiba Corp, Mitsui & Co Ltd, Itochu Corp, JX Nippon Oil & Energy Corp and Marubeni Corp to Myanmar.
Thailand
Apart from the massive Dawei project (Dawei, Burma - a town located on the coast of Burma and adjoining Thailand, more information click here) with overall investment of US$8 billion for which Thailand's largest contractor Ital-Thai Development (ITD) Group was granted the concession by the Myanmar's government in 2011, more than a dozen Thai firms have explored expansion there. Separately, according to the Bangkok Post, ITD is negotiating with the national energy flagship, PTT, in an oil-and-gas venture. Mainly Thais invested in energy, manufacturing, trading, services and tourism in the country and the Thai FDI in Myanmar increased substantially since early 2011.


Myanmar still has much to accomplish before all of this potential will be realized. First and foremost is a successful and non-violent election in April which the rest of the world is willing to certify as not being corrupted or manipulated. If this can be achieved and currently it looks possible, Myanmar will be on many country's and many company's radar screens as we go further into 2012. This will be a tremendous boost to the people of Myanmar who have yet to share in the economic growth that has transformed most of the remainder of Southeast Asia.


---


About the Author:

Christopher W. Runckel, a former senior US diplomat who served in many counties in Asia, is a graduate of the University of Oregon and Lewis and Clark Law School. He served as Deputy General Counsel of President Gerald Ford's Presidential Clemency Board. Mr. Runckel is the principal and founder of Runckel & Associates, a Portland, Oregon based consulting company that assists businesses expand business opportunities in Asia. (www.business-in-asia.com)

Until April of 1999, Mr. Runckel was Minister-Counselor of the US Embassy in Beijing, China. Mr. Runckel lived and worked in Thailand for over six years. He was the first permanently assigned U.S. diplomat to return to Vietnam after the Vietnam War. In 1997, he was awarded the U.S. Department of States highest award for service, the Distinguished Honor Award, for his contribution to improving U.S.-Vietnam relations.


---