---

Cambodia – More than You Might Expect

In January 2011 I decided to visit Phnom Penh to see the change there and to look at the potential for investment. I made this trip as recently the requests for assistance by investors in looking at Cambodia had increased as costs continued to rise for labor and other inputs in China and elsewhere. I also made the trip because many of my contacts urged me to visit and because I was getting to feel a little out of date on developments there. One of the constants in Asia is fast paced change and developing, young societies like Vietnam, Cambodia and Laos are changing quickly as they open up to the world.





The first thing that struck me in arriving in Phnom Penh was not the modern airport which has existed for years or the visa on arrival program where you get you visa at the airport for $20 for a tourist visa or $25 for an ordinary visa but all the growth that has taken place in the areas around the airport. Streets are now paved, modern newly constructed buildings are everywhere and there is a sense of business hustle that never existed before.



According to the CIA Fact book Cambodia has a population of 14.5 million, which is quite a bit less than its neighbors Thailand at 67 million and Vietnam at 89.5 million. Phnom Penh is now a city according to the local papers with a population of 2 million, which is much up from 5-10 years ago.



Although this is a small city compared to Bangkok at 12 million or Ho Chi Minh City at approximately half that total, but Phnom Penh is still far greater than Vientiane, Laos, which is estimated to have a population of about 700,000 and most of the secondary cities in Thailand or the region.



What struck me about Phnom Penh as I made my way into the city center was that it was no longer the sleepy village I once knew but now a vibrant city with well paved roads, high rise buildings and much more commercial activity than in years past. Billboards and signs advertised many brands of cellular phone service and Richard Ellis and other international groups advertise new building sites and rental opportunities.




In meeting with various groups in the capital, I learned that among the current opportunities in Cambodia are tourism, real estate – both commercial and residential development, food processing, infrastructure supporting plants like cement, electrical generation, agro businesses of all kind, agriculture growth operations like cashew growing, rubber, coffee, etc. Cambodia particularly excels as a location for agro businesses and Chinese, Vietnamese and Thai companies as well as many European firms are leasing major blocks of land for agriculture growing operations.

| | |
| --- | --- |
| | Most of the modern industrial estates in Phnom Penh are located out of the city by the airport or even farther out. One of the best-run projects is the Phnom Penh Special Economic Zone (PPSEZ), which is run by the Japanese. Prices here are higher but also the level of infrastructure and services vastly exceeds that of other industrial parks in Phnom Penh. Garment and textile plants are generally located out by the airport. Most of these are independently run and there is no economic zone per se where these ventures are sited. As such infrastructure to these factories tends to be weak and electrical blackouts and water shortages are something that most of these plants deal with daily. |
As in other Asian countries, foreigners can't own land in Cambodia but they can lease up 10,000 acres by creating a Cambodian company. Any project over US $1 million must have government approval and be signed off by the government but these conditions are not onerous and if you have a good guide to assist you to find properties and then are assisted by competent legal counsel and a good accounting firm, both of which are readily available in Phnom Penh. There are many attractive opportunities to consider.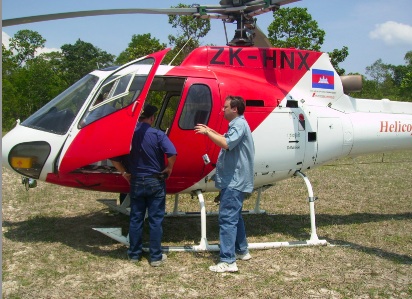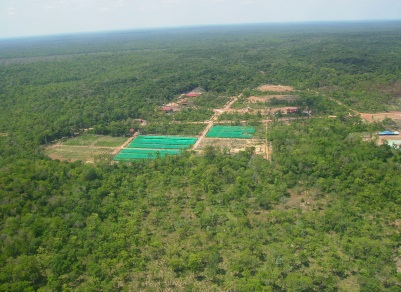 These opportunities are not only in Phnom Penh. Sihanoukville, the major ocean port for Cambodia, also offers many opportunities. The airport there has just finished and although no major airline is yet serving this city – Air Asia is in talks on possibly adding this to their extensive list of destinations. Just offshore Chevron is going to start pumping crude oil and natural gas from the undersea reservoirs that are shared with Thailand and potentially with Vietnam. More professional beach resorts are starting to pop-up and offshore islands offer lots of still unexploited opportunities for further tourist sites. Tourism developers can secure up to a 99-year lease concessions on the islands, which are government owned. Only two islands have been developed as yet – one is a timeshare project and there is a small Russian developed island project, which is still in the early stages.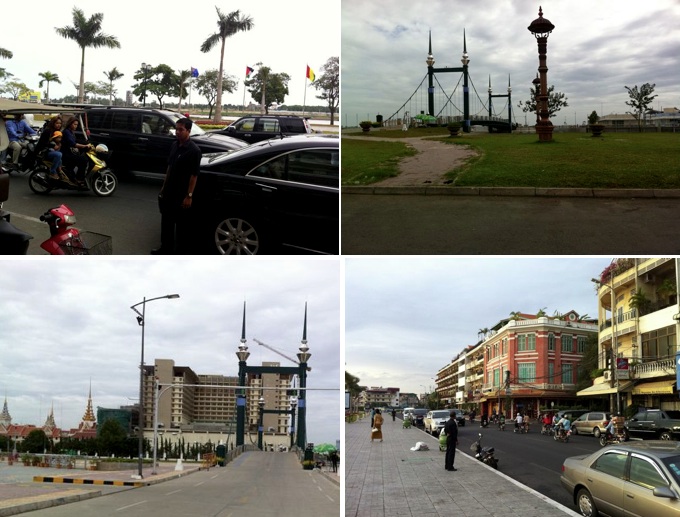 Another major change that struck me in Phnom Penh was that there now is a wide range of commercial groups doing business in Phnom Penh. Among some of the largest are:
The Royal Group – www.royalgroup.com.kh - Probably Cambodia's largest and most successful privately owned conglomerate owned by Neak Oknha Kith Minh (please note that Oknha is a title given in Cambodia to a limited number of highly successful or accomplished individuals).




Lucky Market Group, Co. Ltd – www.luckymarketgroup.com

Locomo Co., Ltd. - www.locomo.com

UNT Wholesale – www.untwholesale.com

CBM Corporation – www.cbm.com.kh

Mong Reththy Group – www.mongreththy.com

LYP Group – www.lypgroup.com

Paragon Corporation – www.paragon-corp.com

Overseas Cambodian Investment Corporation – this is the parent company of Canadia Bank

Sok Kong Import Export Co., Ltd. www.sokimex.com.kh

OMC Co., Ltd – www.omc.com.kh

Cambodia Brewery Limited – www.heinekeninternational.com/CambodiaBrewery-Cambodia.aspx

Cambrew limited – www.angkorgroup.com.kh

Attwood Group – www.attwoodgroup.com

AZ Group

Worldbridge Group
As can be seen above and by visiting the websites noted, Cambodia now has an active business community as can be seen in the companies above. That night I met much of the expatriate business community, which is mainly British, Australian, French, U.S. and many other nationalities. Most of the many interesting and very engaging people I met first came out to Cambodia looking to a short stay and now many are married and all seem deeply entwined in Phnom Penh and its growing businesses community. Many have tens and more of years in Cambodia and even longer in the region. Other Asian communities like the Japanese, Korean and more recently the Chinese are now a common sight as well which gives Phnom Penh a very international feel.





2010 had been a slower year for Cambodia just like it was for other nations because of the world financial crisis. Despite this, economic growth grew at just over 4 % in 2010 and should be even higher in 2011.

I had to say that I was impressed by Phnom Penh and the change I saw there. I also enjoyed the good food, relatively cheap prices, the peoples' warmth, the culture and the sense of possibilities that I noted there. I recommend the city for a visit, as there are still many as yet untapped opportunities for the right investors.


>>

For more data on Cambodia

, click here.

---
About the Author
:
Christopher W. Runckel, a former senior US diplomat who served in many counties in Asia, is a graduate of the University of Oregon and Lewis and Clark Law School. He served as Deputy General Counsel of President Gerald Ford's Presidential Clemency Board. Mr. Runckel is the principal and founder of Runckel & Associates, a Portland, Oregon based consulting company that assists businesses expand business opportunities in Asia. (
www.business-in-asia.com
)
Until April of 1999, Mr. Runckel was Minister-Counselor of the US Embassy in Beijing, China. Mr. Runckel lived and worked in Thailand for over six years. He was the first permanently assigned U.S. diplomat to return to Vietnam after the Vietnam War. In 1997, he was awarded the U.S. Department of States highest award for service, the Distinguished Honor Award, for his contribution to improving U.S.-Vietnam relations.