TRAVEL BASICS





Visa:


One-month visa available on arrival at Pochentong and Siem Reap airports.

Cost: US$20 for a tourist visa and US$25 for a business visa.


Cambodia at a Glance:


country's current economic data



Currency:

Riels per US dollar - 4,006 (2007), 4,103 (2006), 4,092.5 (2005)



Current exchange rate:

click here



Weather:




The average temperature is 27 degree Celsius. Cambodia has a tropical climate with 2 seasons: the rainy from May to October, the dry from November to April.




Current weather:

click here



Time:




Current time and weather:

click here



Capital:

Phnom Penh





Large Cities:

Siem Reap, Preah Seihanu (Sihanoukville)





Border Countries:

border countries: Laos 541 km, Thailand 803 km, Vietnam 1,228 km



Airports in Cambodia:




Telephone:


Country Code:

855




Phnom Penh: 023





Electricity:

220V, 50Hz (unstable supply)



Weights and measures:

metric

Plan Your Business Trip:

Cambodia




Trip Journal:




Article on Tourism in Cambodia:

Tourism Industry in Cambodia



Cambodian Art:


Cambodian Food:



Khmer cuisine is similar to Thai, but with fewer spices. A Cambodian meal almost always includes a soup, and fish. For example, grilled freshwater fish wrapped in lettuce or spinach and dipped into a nutty fish sauce. The French influence is best seen in the daily-baked bread. Sweet dishes include sticky rice cakes and jackfruit pudding. Tap water is best avoided. Make sure you have enough supplies of mineral watater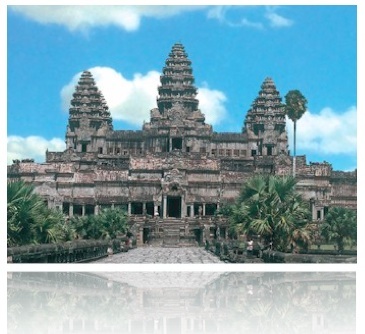 Runckel & Associates Service:

Visit Facilitation
On the Ground Support
Site Selection, Logistics, Licenses for Building and operating Factories in Cambodia

Sourcing Products, Meet the companies
Assisting Executive MBA Programs and Business Groups
Runckel & Associates has experienced English-speaking associates on the ground in Cambodia to prepare and support your visits:
Most of these associates have been working with us for 6-8 years during which they have performed a wide variety of projects with us. This gives you and your company experience, knowledge, a trusted partner and an advantage helping you in all aspects of your new endeavor in Asia.
Site selection and logistics during the visits:
We regularly work with the major industrial parks, national business promotion agencies and local specialists on site selection, licenses and permits. We therefore can arrange meetings and visits that can help simplify your data collection and help ensure that you are receiving the most accurate information and are not missing key facts or failing to consider important information that can make your project more profitable and more predictable in terms of its success.
Sourcing products and visiting factories during the visits:
We are specialists in assisting companies seeking to produce products or to source products in all parts of Cambodia. Our specialists in Cambodia can help you find the best company to produce and source your product and visit them.
Assisting Universitiy's EMBA programs and business group for trips to Cambodia:
Our study tour is designed for business schools, EMBA students and business executives with a view to provide understanding of Cambodia's business culture, business organization and management in an Asian context. Our team of international business, diplomatic and cultural specialists has a long and rich background in Cambodia. We arrange for lectures, company visits and tours throughout the trip to help executives better understand the challenges and the opportunities that Asia offers.


Knowing a few words of any language helps to show your business contacts and people you meet, etc., that you are interested in their country and seek more than a short-term gain. Here are a few keywords:


Hello: Sua sday
How are you?: Naq sok sapbaay cia tee?
Please: Soom
Thank you: Ar kun
You're welcome: Soom svaakum
Excuse me: Soom Tooh
My name is: Knom cmaah
I understand: Knom yaal
I don't understand: Tee knom min yaal tee
Please wait: Soom run caam bantac
Good bye: Laa haay
---

Insight News for Cambodia: Click here

Tourist Attractions in Cambodia



Major Public Holidays



January 1 International New Year
January 7 Victory Day on the Genocidal Regime
March 8 International Women's Day
April 14 - 16 Khmer New Year
May 1 International Labor Day
May 15 Buddha's Birth Day
May 19 Royal Ploughing Day
June 21 International Children's Day
June 8 Queen's Birthday
September 24 Constitution Day & Coronation Day September 25 Pchum Ben (Offering to monks)
October 23 Paris Peace Accord Day
Oct 30 to Nov 1 King's Birthday
Nov 7-8 Water Festival
Nov 9 Independence Day
Dec 10 International Human Rights Days