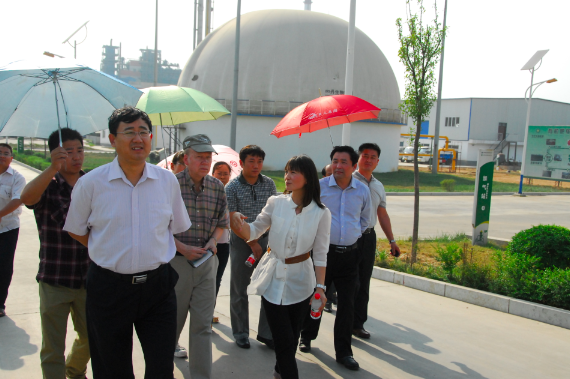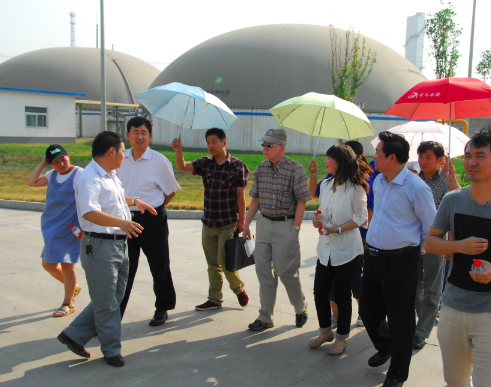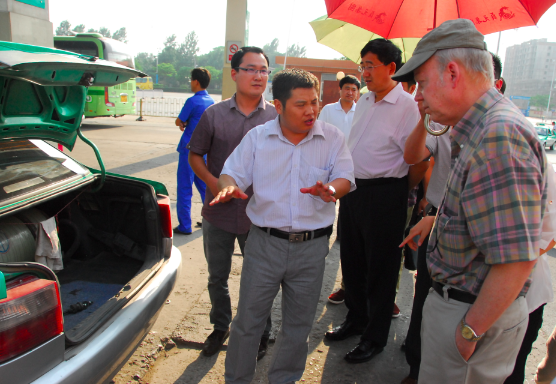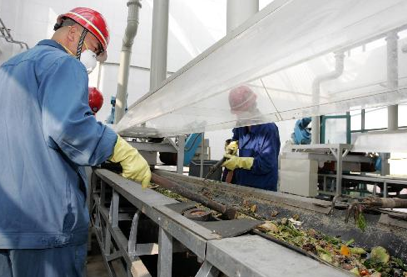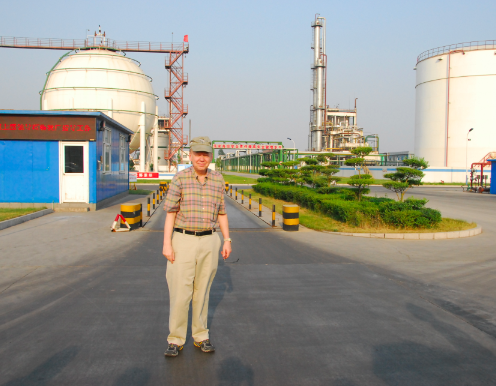 I came to see that the Zhenyuan group unlike most companies in the green energy field in China has all of the right parts in place: production of both coal bed methane and bio gas, production of DME, distribution, storage and retail sales to the consumer. Provision for conversion of cars, trucks and buses to utilize methane as a transportation fuel which I understand pays off for many owners after only one month because of the lower methane cost as compared to gasoline or diesel. The energy conference Zhenyuan Group has taken the lead in organizing has made Anyang well known in China for its pioneering role in green energy. The Green Energy Industrial Park, which already exists at a demonstration level and is being expanded, are gaining notice from foreign green energy companies as a good location to demonstrate and test new green energy and energy efficiency technologies in China. Each of these are parts of the total package that Mr. Pian Yunlai, the founder, has put all together with a vision to build China's leading and most professional green energy company.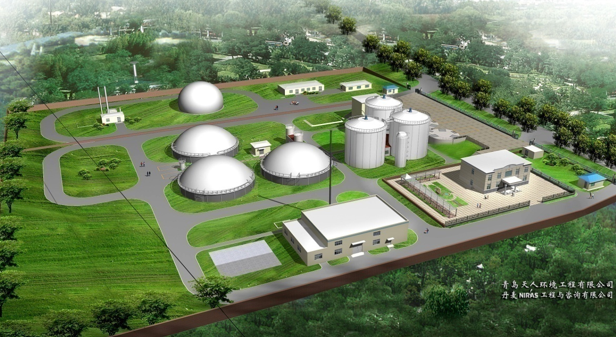 The core of the Zhenyuan Group's business is alternative gas to meet industrial, domestic and vehicle use and to provide an environmentally friendly fuel alternative to coal, gasoline and diesel. The core of this is production of methane - predominantly coal bed methane from wells drilled into coal seams which yield high quality natural gas which is clean and also helps to draw explosive gas from the coal which can later be mined much more safely. China's National Development and Reform Commission (the NDRC), which recommends policy for the government, estimates coal bed methane reserves in China of 36.81 trillion cubic meters, with proven reserves hitting 273.4 billion cubic meters according to the NDRC. Also, to note:


* China coal bed methane output will surge 50 percent in 2012
* Coal bed Methane is expected to reach 230 Bcm by 2015.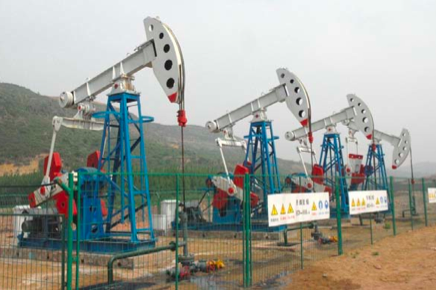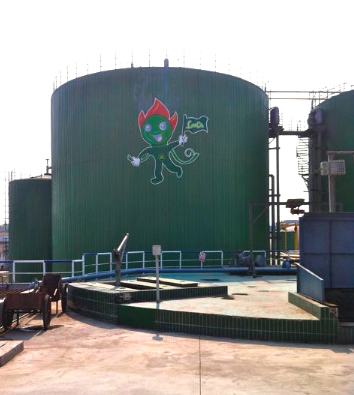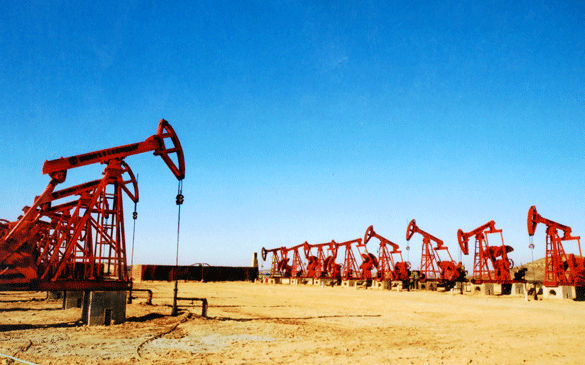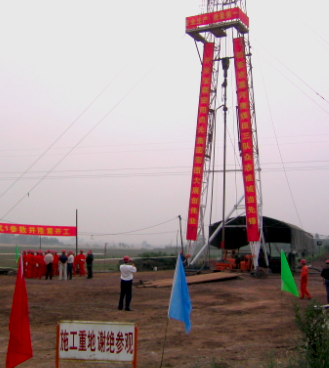 Gas output from the coal seams mainly of Shanxi province, which neighbors to Henan province where Anyang is located, is rising fast and is set to hit 8 billion cubic metres (bcm) this year, up a half from 2011 - emerging from nowhere just six years ago to provide China with a cleaner, local alternative fuel for the future.
China is investing 100 billion yuan ($16 billion) to double output again by 2015. Beijing wants coal seam gas output as high as 30 bcm by 2020, which would be 15 percent of China's total gas production, up from 5 percent of the total last year. Beijing plans to double the share of natural gas in its energy mix by 2015 and reduce coal's role in a drive to ease pollution and slow greenhouse gas emissions. China will import more gas, but it also aims to boost output from domestic natural gas fields as well as unconventional sources such as coal beds and shale.
Within the next 10-15 years, China's CBM output could eclipse the annual output of top CBM producer the United States' of around 50 bcm, executives at companies involved in the sector say. The bulk of that output will come from Shanxi's aging and dangerous mines which hopefully will be made safer by extracting the gas before the coal.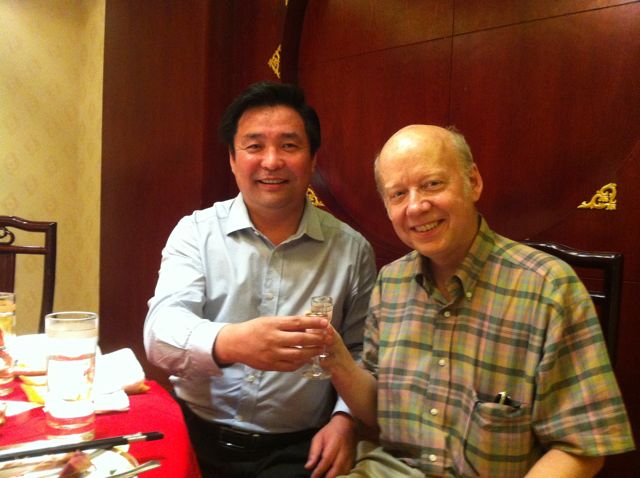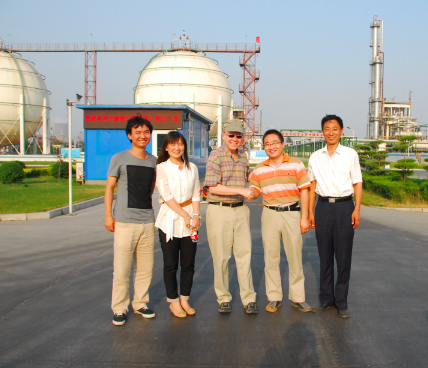 Besides the safety advantages of extracting the methane gas and the fact that methane is a much cleaner transportation fuel than gasoline or diesel, coal bed methane should be extracted because it is also better for the environment than letting the methane - a greenhouse gas 20 times more potent than carbon dioxide - enter the atmosphere which often happens at present and provokes tremendous ecological damage.

Even though the U.S. government estimates China sits on the world's biggest shale gas reserves, coal bed methane is now the lowest hanging fruit for China and companies like the Zhenyuan group are moving to help China convert to this cleaner fuel. Soaring coal output has powered China's growth into the world's second-largest economy and exploitation of coal bed methane will help China to meet growing energy needs with cleaner fuels from its own resources while research and development on shale gas reserves and the geology surrounding them is further researched and investigated. This will allow China to find and exploit the drilling and other procedures for shale gas that work best in its distinctive geology. Chinese shale may hold 1,275 trillion cubic feet (36 trillion cubic meters of gas), or 12 times the country's conventional natural gas deposits, the U.S. Energy Information Administration said in April. China's "technically recoverable" reserves are almost 50 percent more than the 862 trillion cubic feet held by the U.S., the EIA said.

I was very impressed by the Zhenyuan group and their pioneering CEO Pian Yunlai. China has a big challenge ahead of itself to meet its growth targets and energy needs in a more ecologically responsible and cleaner way. Although their are certainly excesses in China and air pollution is still in need of further and stricter curbs, companies like the Zhenyuan group are trying to find ways that make sense for China and that help to balance cost with cleaner transportation alternatives. Zhenyuan Group has big plans to be a part of the solution and it is a name to watch.

---



About the Author:

Christopher W. Runckel, a former senior US diplomat who served in many counties in Asia, is a graduate of the University of Oregon and Lewis and Clark Law School. He served as Deputy General Counsel of President Gerald Ford's Presidential Clemency Board. Mr. Runckel is the principal and founder of Runckel & Associates, a Portland, Oregon based consulting company that assists businesses expand business opportunities in Asia. (www.business-in-asia.com)

Until April of 1999, Mr. Runckel was Minister-Counselor of the US Embassy in Beijing, China. Mr. Runckel lived and worked in Thailand for over six years. He was the first permanently assigned U.S. diplomat to return to Vietnam after the Vietnam War. In 1997, he was awarded the U.S. Department of States highest award for service, the Distinguished Honor Award, for his contribution to improving U.S.-Vietnam relations.


---