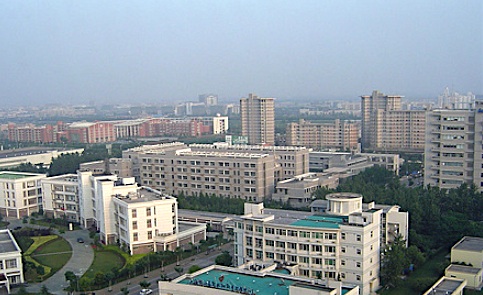 Zhangjiang High-Tech Park
Finding the right industrial park for your particular company is always a challenge - partially because the universe of choices is so large and the further fact that the wrong decision can be so serious a hinderance to growth and success. The China Economic Review reported recently about the Chinese government's effort to attract more investor into China-based industrial zones. According to the publication, the government has offered reductions in industrial land prices as incentives for foreign investment. Furthermore, income tax incentives are offered to software companies in business parks where both foreign and domestic players are only taxed at 15% and 33%, respectively. Companies are also offered tax exemptions, depending on their profitability, in their first two years of tenancy, and are later taxed at half the rate in the following three years.
Despite the fact that these incentives are certainly worth taking, the reality is that these incentives are less than offered in the past and also less than on offer in Thailand and Vietnam which offers even longer and deeper tax and other incentives. Another complication for companies considering an investment in China is the new labor law, effective January 2008, which has greatly improved labor protection and wage regulations in China, but at the same time, it caused many foreign investors in labor intensive, low-margin industries to rethink putting their investment in China. No one can argue that stricter labor laws are in the interest of Chinese workers but the reality is that the new law has increased costs across all industries in China.
Taxes have also changed in China. In March 2007, the National People's Congress passed the China Income Corporate Tax Law, unifying the business tax for foreign and domestic companies at 25%, which will be effective from 2008. The 25% rate is better than the old 33% rate but the reality was that many if not most foreign companies were paying a 15% tax rate and so the change is also an increased cost for the companies. In recognition of this and to stem the potential for relocation, the government has decided to issue preferential policies to companies operating in certain business parks by maintaining tax levels at 15%.


A rising number of foreign investments in R&D and high-tech industries continue to see China as an opportunity and these companies are continuing to invest in the the country as it noticeably shifts away from traditional labor intensive industries toward higher value-added high-tech industries.

In local Chinese cities and the business parks they sponsor, the government offers incentives to local and foreign companies to foster this growth. Since China's first high-tech business park, Zhongguancun, was set up in Beijing in 1988, the number of economic development and high-tech business parks have multiplied across the country.

In recent years, government incentives and the benefits of setting up facilities in business parks have created an increasing demand for property in first- and second-tier cities, pushing up commercial and industrial real estate prices. As part of this, in Shanghai, for example, demand for office space has contributed to both high prices and overcrowding. A recent example is SOHO Buildings in the Micro Electronics Port in Zhangjiang High-Tech Park, where the prices are almost equal to that of medium- to high-end office rentals in the central business district of Lujiazui.
Industrial overcrowding is also pushing up prices for suburban office space in first-tier cities, which has led to companies setting up facilities in second-tier and emerging cities.
Generally speaking, small- and medium-sized enterprises (SMEs) prefer short-term contracts to retain their flexibility when setting up facilities in business parks. As a result, business park developers prefer companies with large revenue caps because they can afford longer-term leases, which reduce the risks of developers dealing with leasing out short-term contracts that have met their deadline.
Despite these cost and crowing considerations, there are still suitable business parks that will fit the needs of different companies. Here are some
Investment tips
Companies looking to set up their facilities within a business park should first evaluate the business location and market potential of its client base, weighing up the costs and benefits of setting up shop in emerging, first-, or second-tier cities. For example, if a company has many Korean and Japanese clients, it would be strategically wise to set up facilities in a second-tier city like Dalian, which is geographically and logistically more suitable than first-tier Shanghai.
Other factors to consider are the human resources and the pool of available skilled labor in the area, infrastructure maturity in the accessibility of roads, metros and buses, and logistics.
The decision to buy or lease commercial property is also very important. Some SMEs may lack the resources to buy commercial property or lease long-term, but one of the advantages of having a long-term leasing operation is the convenience of having tenants make use of utilities and services that companies otherwise have to purchase.
If commercial property is purchased, the landlord serves as the intermediary to screen potential tenants, and can evict or prevent unsuitable tenants from occupying areas of the park.
Each industrial zone has different requirements that can offer a variety of benefits. A foreign enterprise looking to invest in one of these zones should check the local regulations and policies to see which area suits them the best.
There is a business park suitable for each company, and the options and incentives of setting up shop in one of China's industrial zones are vast and abundant.