---
China's Retail Sales of Consumer Goods

China's consumer spending continued to grow strongly as retail sales of consumer goods rose 17.1% in April and 16.9% in May 2011 from a year ago. The figures were released by the National Bureau of Statistics (NBS) and reported by Xinhua News. In April, China's retail sales totaled 1.36 trillion yuan ($210.2 billion ). Urban retail sales increased 17.3% year on year, faster than the 16.3% rise in rural areas said the NBS. Besides the retail sales record, China's April CPI was up 5.3%, PPI up 6.8% and Industrial output up 13.4%, according to the paper.



Good Opportunity for foreign retailers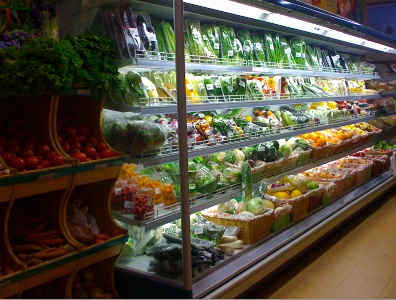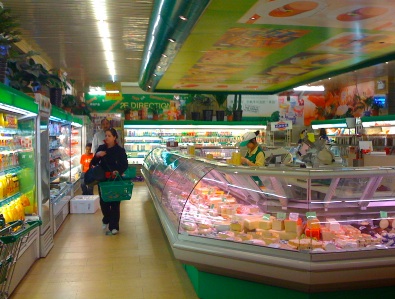 Pictures: by Business-in-Asia.com

Today, in China's large cities like Beijing, Shanghai and Guangzhou, one can see many high-end specialty supermarkets specializing in imported and organic products. These new stores, all owned and operated by foreign retail chains, have rapidly gained popularity not only among expatriates, but also among locals especially the young and rich, who have been worried by a spate of food scandals, reported China Daily. It is estimated by some industry insiders that the primary investment, including high rent for prime locations, is four to five times more than what it costs for an ordinary supermarket.


Pictures: by Business-in-Asia.com

Besides the specialty food retail business boom in China's first-tier cities, other China second- and third-tier cities are also prepared to offer favorable tax and other policies to help draw foreign retailers to set up shops in their areas. With rising incomes and better infrastructure links in the country, many retailers are now moving into China's many hundreds of cities and towns classified as third and fourth tier to tap into new and lucrative niche markets, reported China Daily in March 2011.

However, Sun Yuanxin, commercial economy specialist at the Shanghai University of Finance and Economics, said to the newspaper that although there are many well-to-do people in these cities, the number is still small compared with the population in general. The upmarket food sector is still considered in its infancy in China.
Leading retailers such as Walmart from the U.S.,Tesco from the UK and Carrefour from France, for example, are all intent on developing a national presence. Nestle, the world's biggest food company, agreed in June 2011 to take a 60% stake in China's Yinlu Foods Group, becoming the latest multinational to target China's fast-growing food and beverage sector. Nestle has been operating in China for more than 20 years. Note that in China, these stores which are considered "Mass marketers" are often considered specialty and high class in China.



From Asean countries, one of the largest investors is The Charoen Pokphand Group(CP) from Thailand. who's CP Lotus and Super Brand Mall group just opened its first upmarket food retail brand, Bazaar by Lotus, in Shanghai's Xintiandi, the fashion hub and one of the most famous locations in the city. The retailer provides more than 7,000 products, of which 70% are imported, at its 3,200-square-meter venue decorated in the style of the lively and colorful open markets found in the Middle East. CP has been in China's retail market for decades and this new move is a small part of their overall presence in the country.






Not all retailers are successful



US retailer Best Buy has closed all of its nine brand-named stores recently. Home Depot, another US retailer, announced in January 2011 it was closing its last Beijing store, leaving it with just seven stores in the rest of the country, reported China Daily. The Taste, a subsidiary high-end supermarket brand from Hutchison Whampoa, controlled by Li Ka-shing, Hong Kong's richest man, has not been regarded a success after opening in Shanghai in 2004. This is despite generous support from headquarters and its well-established reputation in Hong Kong. "There is an intense level of competition. Getting the right formula for the China market is critical", said an expert to the paper.

The rate of inflation in China is also a concern. It is set to rise further in the first-half of 2011, according to the National Development and Reform Commission In May 2011, annual consumer price inflation hit 5.5% and is forecasted to increase next month and into the fall.
---