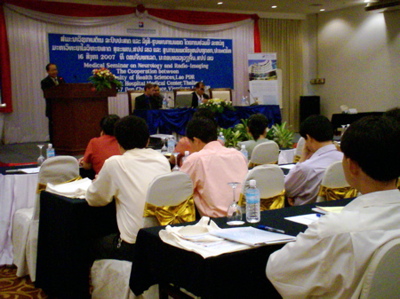 Delphi Health Services
, a Thailand-based medical and biotechnology services firm, held a seminar in Vientiane on advanced diagnostic imaging techniques in association with the Bangkok Hospital Medical Center and the University of Health Sciences, Lao PDR, to promote cooperation and an exchange of medical knowledge between the Thai and Lao medical communities.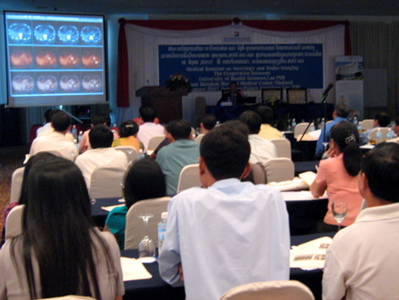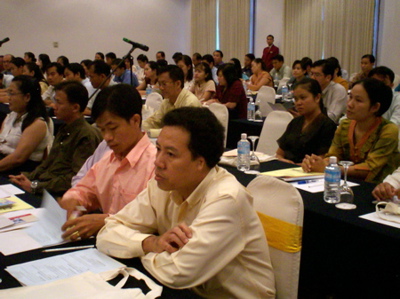 The seminar, held at the Don Chan Palace Hotel, was attended by over 70 Laotian physicians and surgeons and covered topics ranging from the use of MRI imaging and PET-CT scans to detect cancer to assorted methods of analyzing and treating acute stroke. Four top doctors from Bangkok Hospital presented to a packed hall including reporters from two Lao newspapers, and it is hoped this will be the first of many such seminars.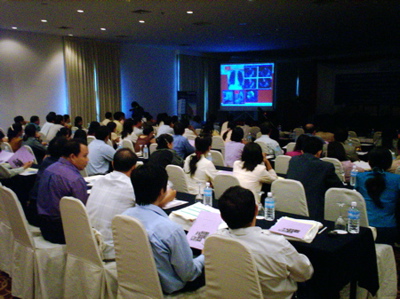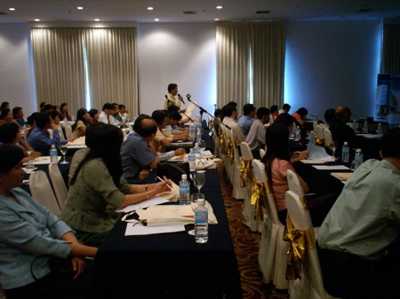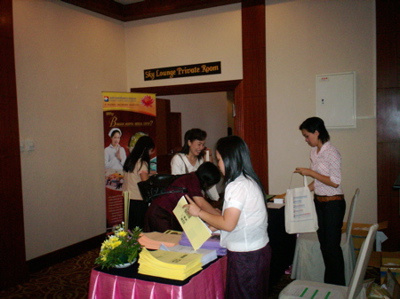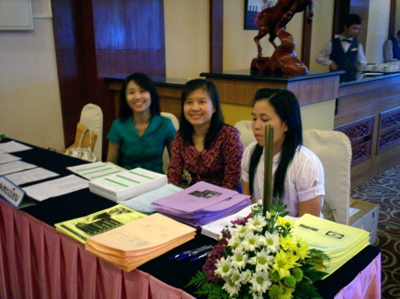 Bangkok Hospital Medical Center is located in Bangkok, Thailand and is considered a top world destination for a variety of medical procedures, including the imaging procedures described in the seminar. BMC's many high-tech imaging devices include a PET-CT scanner, a 128-slice CT scanner and many specialized MRIs, in addition to state-of-the-art digital ultrasound and x-rays for more general use. BMC has specialized programs for medical tourists from Laos and other countries, including airport pickup, free translation onsite and of all medical records, and discounted hotel arrangements. To inquire about BMC's services, please fill out the this form: