TRAVEL BASICS





Visa:


Visa link to Philippines Embassy in the U.S. (pdf file)



Philippines at a Glance:


country's statistics economic data



Currency:

Unit of currency: Peso (1) = 100 centavos
Bank notes: P10, P20, P50, P100, P500, P1000
Coins: 10c, 25c, P1, P5



Weather:



Climate: Tropical (two seasons)
Dry Season:
March -May (warm) 33-34 C
Wet Season:
June- October (monsoonal)
November -February (coolest) 29-31C
Coastline: 334,539 km.

Terrain:
Many of the islands in the Philippines are extinct volcanoes and atolls. On the larger islands, many mountains, rainforests, rich valleys and swamp regions. The Philippines still does have thermal activity consisting of active volcanoes and hot springs.



Time:


Current time and weather: click here



Capital:

Manila
The Philippines is an archipelagic nation made up of 7,107 islands spanning 1,840 kilometers north to south. It is part of the East Indies, a vast island group lying south and east of mainland Asia, with Taiwan at its northernmost coast and Borneo on the south. The three main Philippine island groups are Luzon, the Visayas and Mindanao

Tourism and Culture
Department of Tourism
http://www.wowphilippines.com.ph/

Culture and Art
National Commission for Culture and the Arts.
http://www.ncca.gov.ph/

Department of Tourism: T.M. Kalaw Street, Rizal Park, Metro Manila
P.O. Box 3451
Tel: (02)523-8411
Fax: (02) 521 7374

Philippine Convention and Visitors Corporatiom: 4th Floor, Suites 10-17, Legasi Towers
300 Roxas Boulevard, Metro Manila
Tel: (02) 525-93-18-27
Fax: (02) 521-61-65/ 525-33-14



Airports in Philippines:



Trip Journal:
I
ndustrial Parks and Ports to Visit:
UNIT OF MEASURE

The Metric System is used in most trade and legal transactions.

ELECTRICITY

220 volts a/c is the common standard. 110 volts a/c is also used, especially in major hotels.

WATER

Water supply in Metro Manila and in all the other major cities are considered potable. Bottled purified water, spring water or mineral water is often supplied by hotels and resorts, and sold in all grocery stores
Filipino Food: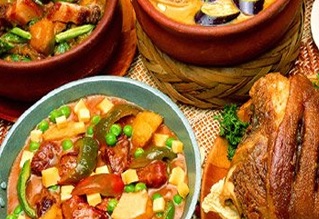 The style of cooking and the foods associated with it have evolved over several centuries from its Malayo-Polynesian origins to a mixed cuisine with many Hispanic, Chinese, American, and other Asian influences adapted to indigenous ingredients and the local palate.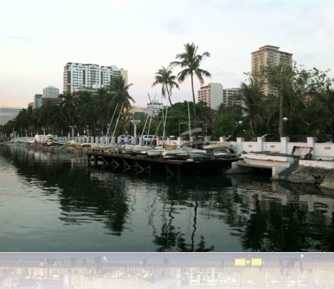 Runckel & Associates Service:

Visit Facilitation
On the Ground Support
Site Selection, Logistics, Licenses for Building and operating Factories in Philippines

Sourcing Products, Meet the companies
Assisting Executive MBA Programs and Business Groups
Runckel & Associates has experienced English-speaking associates on the ground in Philippines to prepare and support your visits:
Most of these associates have been working with us for 6-8 years during which they have performed a wide variety of projects with us. This gives you and your company experience, knowledge, a trusted partner and an advantage helping you in all aspects of your new endeavor in Asia.
Site selection and logistics during the visits:
We regularly work with the major industrial parks, national business promotion agencies and local specialists on site selection, licenses and permits. We therefore can arrange meetings and visits that can help simplify your data collection and help ensure that you are receiving the most accurate information and are not missing key facts or failing to consider important information that can make your project more profitable and more predictable in terms of its success.
Sourcing products and visiting factories during the visits:
We are specialists in assisting companies seeking to produce products or to source products in all parts of Philippines. Our specialists in Philippines can help you find the best company to produce and source your product and visit them.
Assisting Universitiy's EMBA programs and business group for trips to Philippines:
Our study tour is designed for business schools, EMBA students and business executives with a view to provide understanding of Philippines's business culture, business organization and management in an Asian context. Our team of international business, diplomatic and cultural specialists has a long and rich background in Philippines. We arrange for lectures, company visits and tours throughout the trip to help executives better understand the challenges and the opportunities that Asia offers.
> Language:


Two official languages --- Filipino and English. Filipino which is based on Tagalog, is the national language. English is also widely used and is the medium of instruction in higher education. Eight (8) major dialects spoken by majority of the Filipinos: Tagalog, Cebuano, Ilocano, Hiligaynon or Ilonggo, Bicol, Waray, Pampango, and Pangasinense. Filipino is the native language which is used nationally as the language of communication among ethnic groups. Like any living language, Filipino is in a process of development through loans from Philippine languages and non-native languages for various situations, among speakers of different social backgrounds, and for topics for conversation and scholarly discourse. There are about 76 to 78 major language groups, with more than 500 dialects
---

> Tourist Attractions



Casa Manila:
A replica mid 19th Century house, recreating the Intramuros lifestyle of upper class Filipinos at this time.
Corner Real and General Lunar Streets,
Intramuros, Manila.


Luzon


Chocolate Hills :
Bohol's most famous attraction: the area is named thus, because of the rich grass which covers them turns brown in summer.
Carmen Town, Bohol.


Visayas


Colon Street:


The oldest street in the Philippines located in the heart of Cebu.


Cebu.
Visayas
Nagcarlan Underground Cemetery:


The only underground cemetery in the Philippines; it served as a meeting place for the revolutionary leaders in Laguna.




Laguna, Luzon Island


Magellan's Cross:


T

he most historically-famous landmark in Cebu. Planted by Ferdinand Magellan in 1521, it marks the place where the first Christian Filipinos were baptized.



PARKS & WILDLIFE



Katibawasan Falls

:
These 250-foot falls cascade down to a pool surrounded by orchids and other rich tropical flora- 4 km from Mambajao.
Camiguin.
Mindinao*


Maquinit Hot Springs :


Located on a scenic beach corner, this is the premium hot spring in the Philippines.
Palawan.
Luzon*


Hidden Valley:


A natural recluse is created within this 90-meter crater . A haven for lush jungle life, natural springs and still water pools. Accommodation available.
Alaminos, Laguna.
Luzon.
Ninoy Aquino Parks and Wildlife: Quezon Avenue.
Quezon City.
Luzon.


Rizal Memorial Park:


Within the lush park there are monuments, a skating rink and adventure playground. Free concerts every Sunday.
Ermita, Manila.
Luzon.