Over the 13 plus years that we have run our company Runckel & Associates and our website www.business-in-asia.com, we have had many interesting projects. Early on we recovered nearly one million dollars (a 96% recovery) for an Asian investor defrauded by an immigrant in the U.S. and told by lawyers and government officials alike that she would never see this money despite the merits of her case. We also helped to arrange over a one million dollar donation from a royal personage to a charity helping to protect poor Asian farmers and their families in a small Asian country when earlier efforts had proved repeatedly unfruitful. We have arranged investment, licensing and helped in set-up of considerable numbers of companies looking to invest in Asia and lately we have helped Asians to invest in the U.S. or other locations. If I had a penny for some of the truly unique projects that have walked in our door I would be a rich man. All of this will definitely be part of the book I eventually will write at the urging of those around me who know some of our story. The range of work and the ways it has stretched us has been unique but that is why we love it - each day brings new challenges, new chances to serve and new opportunities to learn about life and business.


| | |
| --- | --- |
| | Of all these projects, one project that is most interesting and hopefully will be a tremendous success came to us earlier this year. About ten years ago, we worked with a small company from Alabama on a project involving a book on former Olympian athletes. That project didn't work at the time because of factors out of both our control and the control of the company we worked with. Ten years later and in an example of why I always advise companies I mentor to keep doors open with businesses they work with and to try to be positive and uncritical, the head of the business - Wallace Sears from In the Family Productions, LLC, a Birmingham Alabama company, came back to us with a new project. He said he had enjoyed working with us earlier and when it became obvious that he needed to reach out to Asia our names immediately came to mind. |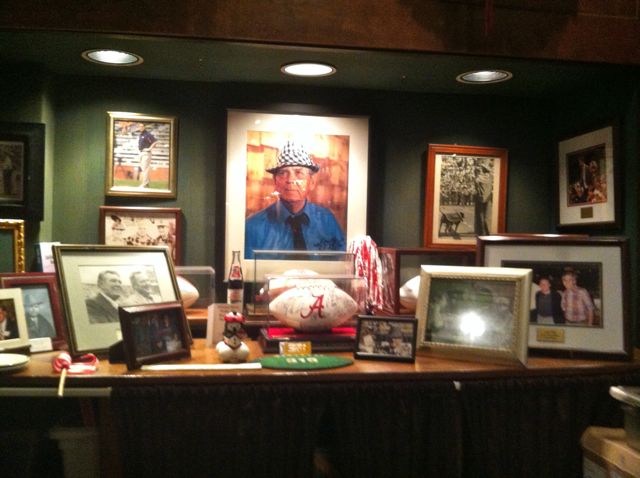 He said he'd been working of a project for over two years and had gotten to a point that he really felt he needed our help. The project he described was a doozy - to make a documentary on one of the primary but relatively unknown music locations - Muscle Shoals, Alabama. Being of an age (in my early 60s) and like most of my generation where music was part and parcel of the memories that we identified with each of the stages of our life, I had heard of Muscle Shoals but when I started to look a little deeper I came to see that I had just scratched the surface. Muscle Shoals was not just Southern Rock but the home of R&B, Rock, Country, Southern Rock, Blues and much, much more.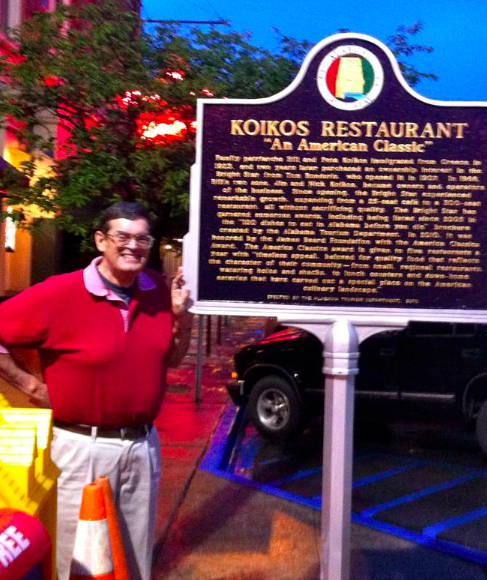 In July of 2012, my brother Dan - more the sports, music and barbecue expert than I, and with all needed conversation points and knowledge skills in Alabama - travelled to Birmingham where we met Wallace and started a trip that would change us all. From the moment we landed we experienced Southern hospitality and came to see how Alabama was coming together to hopefully help this important documentary be made.

In Birmingham, Wallace took us to dinner at a prominent local restaurant - the Bright Star at Bessemer - where in the lobby we saw our first altar to Alabama's football god - Bear Bryant, plus enjoyed the hospitality of the RSA (the State Retirement System) funded hotel and golf projects on the Robert Trent Jones Golf Trail. We also saw the Alabama Theatre, a local landmark, which maybe the location for the premiere for the film.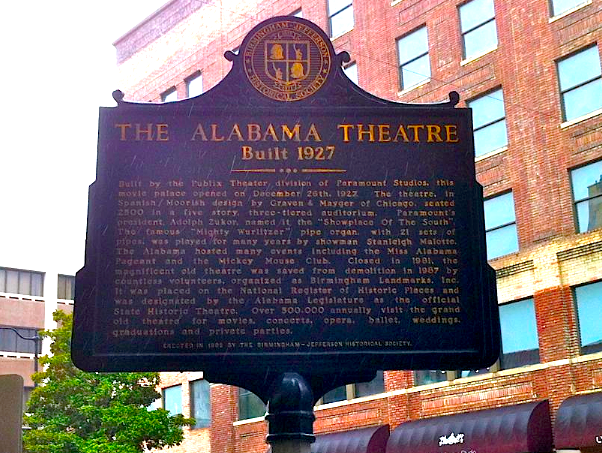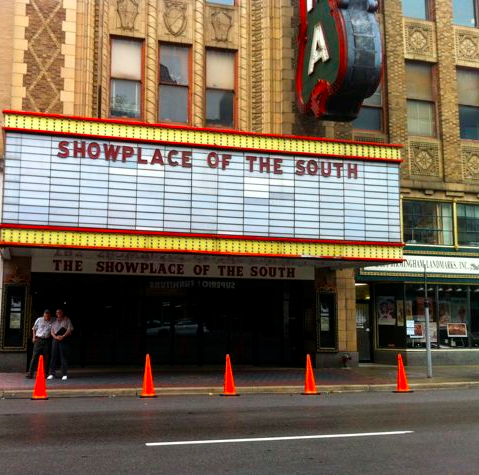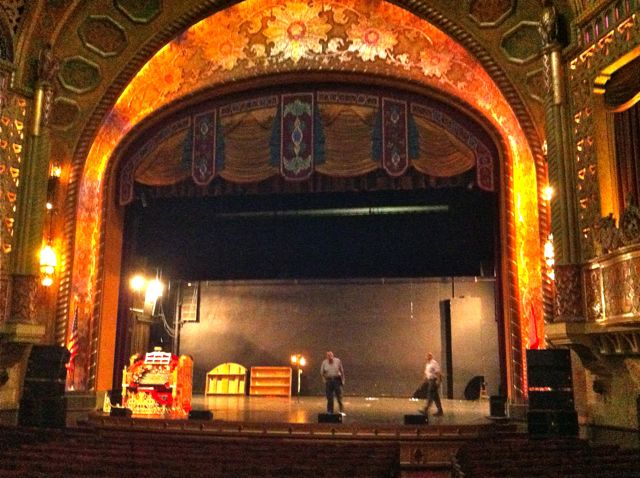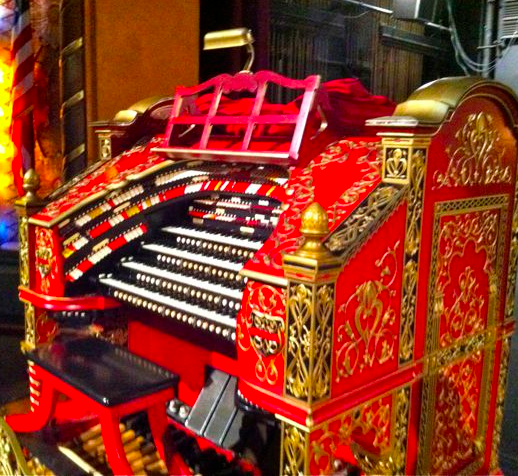 After an enjoyable evening stay at the Renaissance Birmingham Ross Bridge Golf Resort & Spa including a welcome by Steve Miller, the GM, we travelled to Muscle Shoals where we met the remainder of the team working on this project. This included Roger Condit, the Unit Production Manager, who will oversee administration, finance and scheduling; writers Terry Pace and Robert Palmer - two life long residents of the area, noted journalists and probably two of the most informed people anywhere on the Muscle Shoals area and its music; Doug Casmus who will handle all the acquisition of music rights, and artist contacts; and David Johnson, who has been part of the Muscle Shoals music scene for over 40 years, and is a tremendous resource for artists' contacts. Finally and of course central to the project is the overall Director of the entire project - Wallace Sears - a former Disney writer and 35 year veteran of the broadcasting and film industry.

Over the next two days we immersed ourself in the area and its music. The area which is probably near 150,000 in population is made up of four cities that sprawl over Northwestern Alabama near the Tennessee border. The four cities are Florence, Sheffield, Tuscumbia and Muscle Shoals. Of the four cities - Florence is probably the most similar to a compact city where the other three stretch over the fields and along the roads and highways of the region.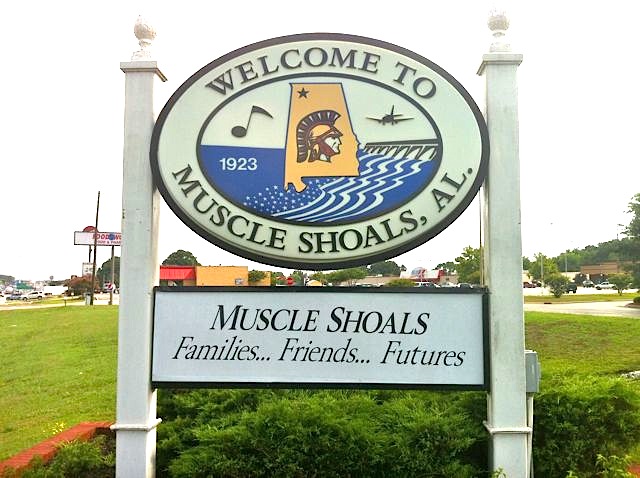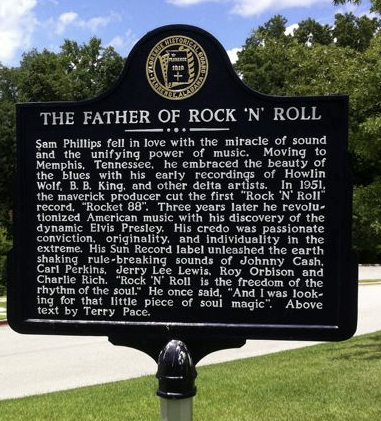 Historically, the area as Terry Pace and Robert Palmer both point out has a musical tradition that goes back to the river and first its native American population. W.C. Handy was born in Florence and is generally regarded as the "Father of the Blues". Sam Phillips, founder of Sun Records and who first signed Elvis Presley to a contract (that now is on display in the Alabama Music Hall of Fame in Tuscumbia) lived in the area and noted in his autobiography that Muscle Schoals and its radio station WLAY, which featured a mix of "black" and "white" music very much influenced his development and his later success.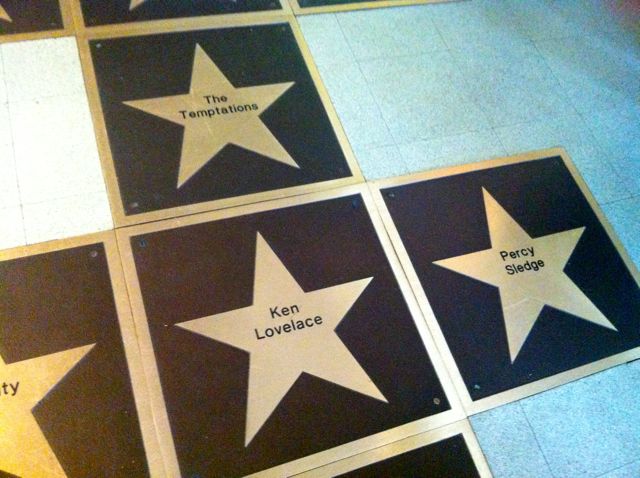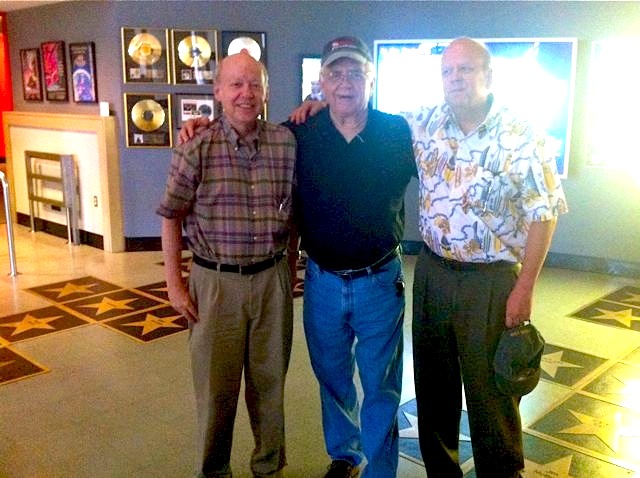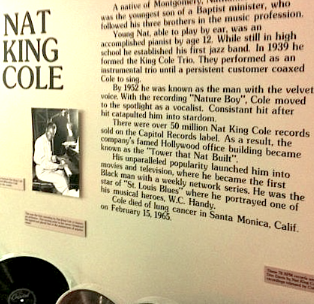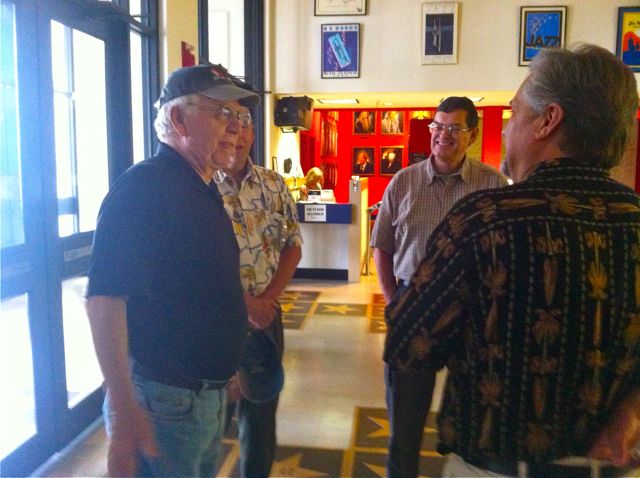 The Alabama Music Hall of Fame in Tuscumbia documents this musical heritage which to me seemed to be built on a tradition of realizing that the musical continuum between country, rock, R&B and Soul was in fact no barrier at all but the intermingling and meshing of all.
At the Alabama Music Hall of Fame, which like other formerly state supported institutions has now been cut loose and required to find its own way, we met Executive Director Wiley Barnard and heard about the programs that the Music Hall of Fame was trying to promote to bring the music and appreciation of it out beyond museum doors and into the public. We learned that the Music Hall of Fame had closed in 2012 for many months because of a lack of funds and that a task force had looked at selling a portion of the land on which the museum sits and other cost saving elements. The Alabama Music Hall of Fame will be a major recipient of the hoped for profits from the documentary film soon to be produced by Wallace Sears and his group. The funds generated will help to create an endowment and a further basis to publicize the Music Hall of Fame, the area and its musicians, and a unique cultural heritage.

When we arrived at the Alabama Music Hall of Fame, a meeting of the Board of Directors was just finishing and we were fortunate to meet famous musician and producer Jimmy Johnson, part of the famous Muscle Shoals Rhythm Section (The Swampers) plus Rodney Hall of FAME studios and others. Jimmy was generous with his time and spent a considerable while with us before Terry Pace took us through the Museum and added his vast knowledge to the many exhibits and artifacts there.