Opportunities for Biotech Research in Thailand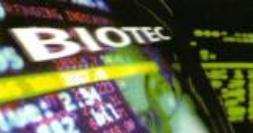 - by Charles Runckel

The Government of Thailand considers the biotechnology sector an important opportunity for the Thai economy. This focus was driven by a domestic need for biotechnology products as well as a goal to be competitive in this field. The biotech sector in Thailand has received substantial R&D funding from the government to develop a support infrastructure for researchers and to promote foreign investment in Thailand. Thai research focuses on agriculture, food-handling and tropical diseases, including malaria and dengue fever.
Centers to Support the Biotechnology Sector in Thailand

1. National Centre for Biotechnology (BIOTEC)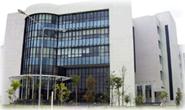 Like other countries in the region, Thailand's bioresearch sector has been developed in the last twenty years as a result of government backing. BIOTEC was the first group established for this purpose and was established under the Ministry for Science, Technology and Energy in 1983 and is now under the umbrella of the
National Science and Technology Development Agency (NSTDA).

BIOTEC provides resources for the country to develop the critical mass of researchers necessary to achieve Thailand's national R&D requirements in biotechnology. BIOTEC allocates approximately 70% of its R&D budget to universities and research institutes; the remaining 30% is used for in-house research projects. About 7.4 billion baht (USD$185 million) was allocated for research work under the 2004 fiscal budget to such agencies as the Agriculture Ministry, the Public Health Ministry and the Education Ministry.
BIOTEC also has specialized laboratories at the following universities:
• Kasetsart University (Plant Genetic Engineering Unit, DNA Fingerprinting Unit, and the Bioservice Unit, which provides biomolecular resources for researchers from both the public and private sectors)
• Mahidol University (Microbial Genetic Engineering Unit and Medical Biotechnology Center at Siriraj Hospital)
• Chulalongkorn University (Marine Biotechnology Laboratory)
• King Mongkut's University of Technology (Biochemical Engineering and Pilot Plant Unit)

There are industry links between private companies and local institutes, often on a consortium basis. BIOTEC has links to the Environmental Technology Club and the Fermentation Industry Consortium, Mahidol University is collaborating with the Soya Sauce Industry Consortium, and King Mongkut's Institute of Technology Thonburi has links with the Algal Production Industry and a consortium interested in anaerobic treatment of agro-industrial waste.
Following EU regulations on GMO labeling, there has been a tremendous increase in demand for testing raw food materials and food products from the private sector in Thailand. As the only facility in the country capable of testing for GMO content, BIOTEC is running at full capacity in response to this huge demand.
For more information on NSTDA: http://www.nstda.or.th/english/
For more information on BIOTECH: http://www.biotech.or.th
2. Thailand Science Park (TSP):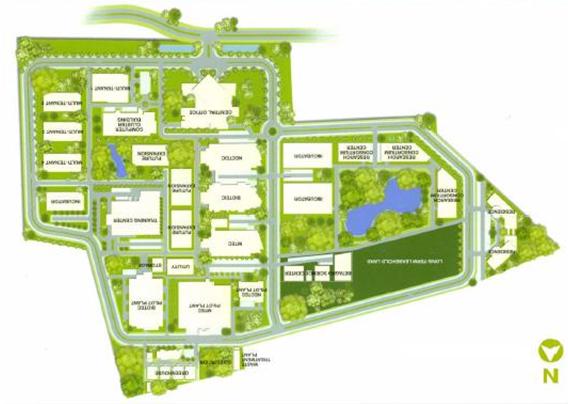 The 80-acre Science Park is located in Rangsit, 20km from Bangkok and was built with an initial investment of $175 million. TSP provides main laboratories, incubator units, pilot plants, greenhouses and accommodations as well as financial, management and legal support for NSTDA, BIOTEC and private customers. Its main objective is to develop the capability for conducting research, development and engineering in the area of genetic engineering and biotechnology. The TSP offers long-term leases of land for construction and ready made wet-lab space for rent, which is scarce in the United States.
For more information on the Science Park: http://www.nstda.or.th/sciencepark


3. Private Companies and Research Institutions Active in Biotechnology R&D in Thailand
Government support for scientific entrepreneurs is in place with the NSTDA Investment Center (NIC) and the Venture Capital Fund of the Department of Industrial Promotion offering potential investment support to start-ups. Other parties, who are receptive to such investments, include the Nomura JAFCO Capital Co Ltd, which makes deals of approximately 10 million baht ($250,000).
Specialized Fields of Biotechnology
Animal related biotechnology
Thai researchers are active in the area of animal biotechnology. Programs for the development of animal health/diagnostic products and animal production techniques are the focus. Completed research projects include the Dairy Cow Program (improved breeding programs and feed regimes) and a DNA fingerprinting facility (for the identification of genetic markers for production and the detection of disease traits in livestock).
Research in Thailand in this field is in the initial stages and much more effort will be needed, including imported technology and expertise, to reach the advanced stage necessary before results can be applied commercially, however Thailand has already benefited from the successful use of animal biotechnology to breed disease resistant prawns estimated to have saved the economy over $1 billion.
Plant related biotechnology
Projects in this field aim to improve crop yields, protect agricultural crops from diseases and pests, improve post harvest handling and diversify products. Projects in Thailand include the Rice Biotechnology Program (breeding disease resistance strains of rice), the Bio-control Program (bio-insecticides and herbicides), Food processing (baking, brewing and production of traditional foods in Thailand), and Cassava and Starch Technology.
Microorganisms
Thailand's research on microorganisms focuses on combating tropical diseases and improving food handling. Bacteria are being modified to kill mosquito larvae or infect the mosquitoes themselves to fight malaria. Food handling focuses on local foods, including cassava and shrimp, and works to both extend the shelf life of food and inexpensively detect spoilage.
The Research Environment
Research Regulations
Thailand lacks any laws concerning laboratory research and has few guidelines. The Thai government does not place any restrictions on producing any transgenic organism, as long as biosafety guidelines are followed. Similarly, there are no restrictions on embryonic stem cell research or human cloning beyond safety concerns, although the Thai government has created a group to spread public awareness on biotech issues, including these, and formulate public policy regarding these topics. Nothing beyond a materials transfer agreement is required for the transfer of human DNA and Thailand has no regulations regarding the treatment of laboratory animals, although there are national guidelines for the humane treatment of animals. Despite the lack of national regulations, most universities or research institutes have committees that set local regulations on the mentioned topics.
Testing genetically modified organisms for commercial use

The current regulatory system is based on the National Biosafety Committee's (NBC) Bio-safety Guidelines but is not law. With the exception of several laws that have been interpreted to apply to the biotech sector, the NBC is unable to impose penalties for violators. Such laws include the 1964 Plant Quarantine Act, which is used to prevent the unauthorized import of transgenic crops.
The importation of transgenic crops into Thailand requires the approval of the Director-General of the Department of Agriculture, who relies on the NBC for its recommendations. Approval for testing a product in the field requires similar approval and typically takes 1-2 years. Currently companies are required to acquire their own land and to take measures to protect the local ecosystem (usually greenhouses or netted fields) although the Rockefeller Foundation plans to build a central station that will act as a center for testing transgenic materials in Thailand with pre-built greenhouses and netted fields for both public and private researchers. While Thailand's regulatory situation, or lack thereof, is still quite burdensome for biotech companies seeking to import GM crops, the government is taking measures to streamline their procedures.
Food and Drug Agency regulations
Thailand's Food and Drug Administration (FDA), an agency within the Ministry of Health, is responsible for monitoring the quality of domestic and imported biological products. A full description of the FDA regulations and how they pertain to American exporters can be obtained from the US Embassy in Bangkok.
Intellectual property protection

Patents granted by the Thai Patent Office are valid for up to 20 years and The Thai Patent Act of 1979 now extends patent protection to pharmaceutical products. Methods for the production of transgenic animals, plants and microorganisms can also be patented, as can the organisms themselves as long as a discernable new function or trait can be documented.
Lab Space and Labor Costs:
The main motivator to do research in Thailand is the nation's low land and labor costs. Despite the price, however, both the quality of construction and the skill of Thai lab technicians are high and capable of maintaining the standards of research found in the United States. BIOTEC offers plots of land for long-term lease and construction as well as ready-made, rentable lab space. BIOTEC lab space, including lab benches, electricity, air conditioning and water averages $1.50 per sq ft/month. Lab hardware and chemicals are all imported with a 5% duty. Live specimens face a 10% duty, with hazardous or exotic specimens undergoing quarantine by the Department of Medical Sciences, Ministry of Public Health. The average salary for a BIOTEC researcher with a PhD is $750-$1500 a month, $450-$500 a month for a master's degree and $225-$300 a month for a bachelor's degree technician.
Conclusion
Thailand, while relatively new to biotechnology, has proven itself to be a stable and hospitable location for foreign investment in the past. The Thai government has shown long-term interest in making Thailand a major biotech research location and has developed the necessary infrastructure to support private researchers establishing facilities in Thailand. With modern and low-priced facilities, and an educated but affordable workforce, Thailand has the potential to be a prime destination for scientists seeking lower costs while maintaining the high research standards found in Western countries.
For further information on biotechnology in Thailand,
contact us
.