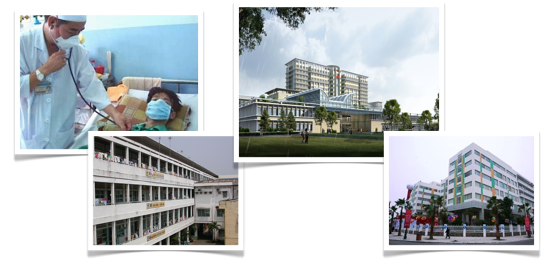 Pictures above (from left to right): At Pham Ngoc Thach Hospital and, next, Children Hospital in Ho Chi Minh City; The new Eastern International Hospital in Binh Duong province; and lastly,
Vinmec International General Hospital in Hanoi

In April 2012, Ho Chi Minh City announced it needs to reduce the number of patients in overcrowded hospitals. Ho Chi Minh City's officials said in Vietnam that the City needs investments of some US$750 million to reduce overload at hospitals in the city in the 2012-2015 period, according to Vietnam News. At the same time, two new hospitals in Hanoi and Binh Duong province are gearing up to support the public.

GE healthcare, with offices in both Hanoi and Ho Chi Minh City, has seen positive growth in its Ultrasound, Computer Tomography (CT) and Magnetic Resonance Imaging (MRI) business segments. However, with new technologies, Vietnam still lacks good health facilities and enough hospitals to serve its patients.

Just recently,
on Friday May 25th 2012,
the American Chamber of Commerce (AMCHAM), Saigon Asset Management and Stanford University Hospital, and the US Consulate in Ho Chi Minh City organized a business lunch and presentation titled "The Future of Medical and Cancer Care" to update members and guests on recent steps in Cancer treatment and prevention and to further introduce the capabilities of the Stanford University Hospital in Palo Alto, California to expatriate and others.



Ho Chi Minh City (HCMC)



In a report sent to the central Government in early 2012, Ho Chi Minh City has asked for additional Government bonds for key hospital projects in the city, reported the Vietnam News. The city authorities said the overload at hospitals in HCMC results from a large number of patients coming from other provinces, at between 40% and 60% of the total number. Under the scheme, the city targets to have 5,500 more hospital beds and 15 doctors for every 10,000 people in 2015.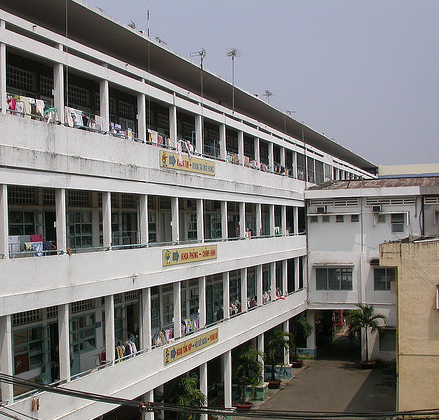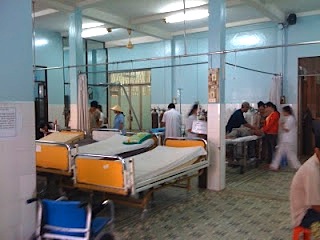 Pictures above: left, Children's Hospital in Ho Chi Minh City and right, emergency room in one of the hospitals. There is much to do to improve the hospitals and healthcare in Vietnam.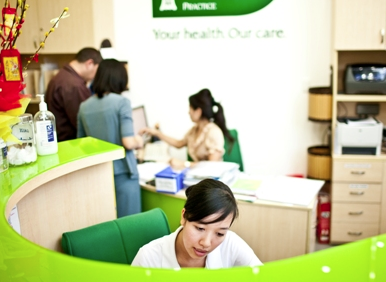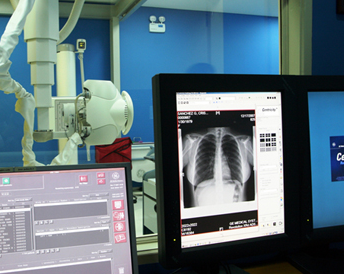 Pictures below: left, Family Medical Practice, the first foreign-operated medical clinic opened in 1994 and now with branches from North to South caters to both Vietnamese and expatriate health needs. This private clinic was established by Dr. Rafi Kot. Middle, Family Medical Practice tailors medical check-up programs and right, Medical Evacuations by Family Medical Practice's 24 HR Team.

The human resource is also a major challenge for the city's healthcare sector, which currently has 8.8 doctors for every 10,000 people. Although this rate is three times higher than the country's average rate, it is still much lower than the global standard. Due to the human resource shortage and because of complications in the current medical systems, doctors work for both public and private hospitals, and there is a brain drain at public hospitals as well as a shortage of doctors at district-level hospitals

From 2013 to 2015, specifically, the children's hospital, oncology hospital and the second branch of Pham Ngoc Thach Medical University are in need of additional funds.




Binh Duong Province

(about one-hour drive from HCMC)



Not Far from HCMC, on August 9th, 2011, a groundbreaking for Eastern International General Hospital in Binh Duong Province took place. The new hospital is part of the Binh Duong's New City mega-project, run and built by BecamexIDC. The project development costs are estimated at over US$ 74 millions on a 12 ha site (5 phases), which is part of a 52 ha urban development. This modern Vietnamese hospital which is substantially constructed at this point, meeting international standards, is aimed for both domestic patients as well as expatriates and other patients from neighboring countries. The hospital offers Internal Medicine, Surgery, Obstetrics and Pediatrics on the basis of intensive specialties such as: Interventional Cardio and Vascular – Thorasic Surgery, Neuro Dianostic and Treatment, Hepatic Tumor, Nephrology, Sport Medicine, ENT and more. Mien Dong (or Eastern) International General Hospital has the capacity of 1,000 impatient beds; examination and consultation department of 250 – 300 general and specialty clinics; accident and emergency (A&E) department consists of 40 beds and more (link to hospital info page) With the high economic growth of Binh Duong Province and foreign investors in their industrial parks and the New City, the hospital will serve the demand for medical treatment of people in the province and surrounding ara, helping reduce the current problem of hospital overload.





Picture above: The new

Mien Dong (or Eastern) International General Hospital - project development, by Becamex, costs are estimated at over US$ 74 millions, in 5 phases. Above is architectural rendering but building is now substantially complete in its initial phase.






Short movie clip about Eastern International General Hospital in Binn Duong's New City


Picture above: From left: The hospital managements - Dr. Nguyen The Hiep, CEO of Becamex healthcare JSC; Mr. Pham Van Hoa, Chairman of Becamex HealthCare JSC; and Mr. Huynh Quang Hai, CEO of VSIP & Township Development -Subsidiary of Becamex IDC at the APEC CEO 2011 Summit in Hawaii, USA. Becamex was one of the Platinum Sponsors at the APEC CEO 2011 Summit, together with Eli Lilly, Dow Chemical, The Procter & Gamble Company, etc.



Picture above: Some of the leading doctors at the Mien Dong (Eastern) International Hospital.

Mien Dong International General Hospital with large scale, synchronous modernity and competent professionals will offer the best service, meeting the demand of medical treatment of people in the province and the surroundings, reducing pressure on regional hospitals and improving overall medical care in the region. Besides medical examination and treatment service, the hospital also performs function as a practical training center for medical schools, colleges, universities and medical staff of other hospitals and medical centers when in need. The hospital also invests into other subjects of scientific research, application of progress in scientific techniques to medical treatment and healthcare services. In addition, the hospital will sign a professional support contracts with leading and specialized hospitals to improve treatment quality as well as to share high tech medical equipment with other medical centers when in need.




Hanoi



In Hanoi, in January 2012, there was an inauguration of the country's largest private international hospital - the $100 million Vinmec International General Hospital. It was built by Hanoi South Urban Development JSC (member of Vingroup) aims to ease pressure on the overloaded health system and offer high-quality healthcare services for locals and foreigners. Vinmec is located on a 2.5 hectare campus nearby Vingroup's Times City Urban Complex, comprising two basements, seven floors above ground with 600 patient beds. It is six-fold bigger than the French Hospital of Hanoi, reported Tuoi Tre newspaper.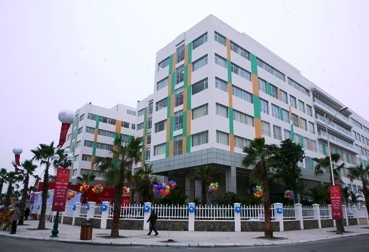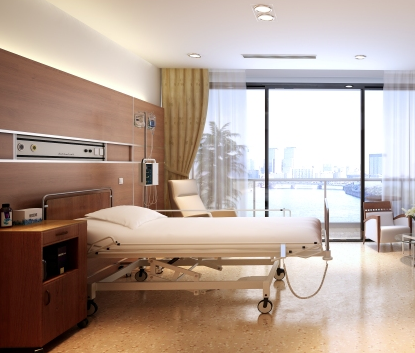 Picture above: left, Vinmec International General Hospital in Hanoi, just opened in Hanoi in January 2012 - built in a record 10 months. Right, one sample of the modern patient rooms at the hospital.

The hospital has 19 departments with 31 intensive high-tech units and offers single patient rooms, including 25 VIP rooms and two president suites, furnished to five-star standards.

Minister of Health Nguyen Thi Kim Tien said Vinmec was a milestone for encouraging other private investors to enter the healthcare sector.




Medical Device and Pharmaceutical Industries in Vietnam



Vietnam Tipped to Be Medical Device and Key Pharmaceutical Market

A May 4 article of the Malaysian Insider noted that Vietnam is moving up the value chain and that medical devices and pharma companies are both looking to Vietnam for growth in these industries. The article noted. "Shifting from products like garments and shoes to higher-end goods can drive revenue faster. While the five largest export categories last year were textiles, oil, mobile phones, shoes and fishery products, there is a consensus among experts that the products Vietnam exports or offers domestically could soon be quite different".

Asked about the up-and-coming industries in Vietnam that may drive growth, Robert Walters country manager Rupali Edekar said healthcare is top of the mind. While it won't happen overnight, she said, Vietnam is building factories to produce medical equipment and pharmaceuticals, as well as building new hospitals for medical tourism. "Medical equipment is taking off," she said.

That a big part of the demand for pharmaceuticals is domestic makes the production more attractive. Many Vietnamese go directly to a pharmacy to buy medicine rather than go to a doctor to get a prescription — and more than 88 million people is a "huge market", said Tan."
---




About the Author:

Christopher W. Runckel, a former senior US diplomat who served in many counties in Asia, is a graduate of the University of Oregon and Lewis and Clark Law School. He served as Deputy General Counsel of President Gerald Ford's Presidential Clemency Board. Mr. Runckel is the principal and founder of Runckel & Associates, a Portland, Oregon based consulting company that assists businesses expand business opportunities in Asia. (www.business-in-asia.com)

Until April of 1999, Mr. Runckel was Minister-Counselor of the US Embassy in Beijing, China. Mr. Runckel lived and worked in Thailand for over six years. He was the first permanently assigned U.S. diplomat to return to Vietnam after the Vietnam War. In 1997, he was awarded the U.S. Department of States highest award for service, the Distinguished Honor Award, for his contribution to improving U.S.-Vietnam relations.


---