A Fast Growing of Wood Processing Industry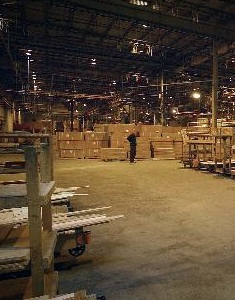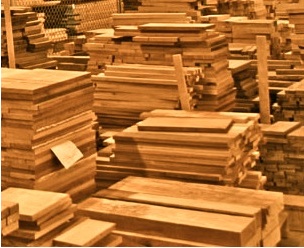 Vietnam is the second biggest woodwork exporter in ASEAN with a wood product export value of $1.98 billion in 2006. In 2007, the domestic wood processing industry is expected to continue to keep its position of being one of the country's 10 major export earners with an export value estimated at $2.5 billion. This figure was calculated based on the export turnover of $1 billion the industry achieved in the first five months of the year, reported Vietnam Investment Review recently.

Vietnamese wood products have been exported to 120 countries and territories around the world, of which there are three major markets including the US ($744 million), the EU ($500 million) and Japan ($286 million) in 2006.

Nguyen Ton Quyen, chairman of the Vietnam Wood and Forestry Association, said the country had 2,000 enterprises and individual households involved in processing wood, employing 170,000 people. Of the figure, about 300 businesses participated in the production and export of wood products.





Graph: by Runckel & Associates


Factors That Brings Success

Expansion of export markets, the increase of production capacity and improvement of product quality were key to such successes.

Many wood processing enterprises have intensified investment in new production technology, beefed up their production scale and improved professional skills of workers. As a result, production costs for their wood products have fallen while the product quality has improved significantly, meeting many major importers' demands.
Source: Ministry of Industry and Trade
Graph: by Runckel & Associates





Vietnamese wood products' competitive ability has been much improved in recent years, getting similar to those of many rivals in the region such as Thailand, Indonesia, Malaysia and the Philippines. The furniture can now compete with products made in China, which is the top furniture exporter in the world.
Binh Duong as a Hub
Nguyen Thi Dien, director of the Binh Duong Department of Trade and Tourism, said the province is home to 194 foreign-invested wood processing enterprises with total pledged capital of US$723 million. Their factories are mainly located in Di An, Thuan An and Tan Uyen districts with convenient road access to ports in neighboring HCMC. If neighboring Dong Nai Province was taken into account, total woodwork exports of Binh Duong, Dong Nai and HCMC amounted to US$ 1.3 billion last year, 68% of the country's total. With HCMC serving as a logistical center with vast networks of container yards, warehouses, ports, showrooms and modern exhibition facilities, Binh Duong will rely on the city as a leverage to gain stronger growth in the wood processing industry. Among the three, Binh Duong takes the lead, followed by HCMC with 215 enterprises and annual exports of US$306 million and Dong Nai with 64 companies and annual export sales of US $275 million.
Strong growth has enabled the wood processing industry to expand and absorb a great deal of labor from the province and elsewhere in the country. There are more than 90,000 people employed in the industry and an extra 10,000 to 12,000 workers are needed a year as more local and foreign investors are coming to set up shop there while existing processors are expanding operations to fulfill growing numbers of orders.
Import - Export Value of Provinces
From 2005 - 2006 - Unit: US$ l,OOO
Province

Export
2005

Export
2006

Import
2005

Import
2006

Binh Duong

2,911,818

3,778,690

2,700,934

3,334,099

Hanoi

2,918,920

3,834,615

10,301,505

12,388,632

Ho Chi Minh City

4,758,491

16,847,853

12,460,851

14,609,930

Dong Nai

3,048,574

4,009,238

4,145,971

4,987,785

Hai Phong

718,016

966,900

1,290,691

1,670,898

Source: General Department of Customs
Table: Runckel & Associates

However, fast growth enjoyed by the wood processing industry in Binh Duong is threatening sustainable development. The supply of natural wood and that from replanted forests is drying up. Therefore, the provincial government encourages enterprises there to develop wood wholesale markets to ensure stable wood supply to keep the processing industry running. In response to this demand, Tien Timber Company has begun work on the country's first bonded wood warehouse in mid-July this year in Nam Tan Uyen Industrial Park in Binh Duong. VND67 billion (US$4.2 million) will be sunk into the warehouse that covers 72,000 square meters and is able to store 20,000 container loads of unprocessed and processed wood. The provincial government has given the green light to make the province a wood material trading center for the southeastern region of the country.
---
More of our useful articles: