Vietnam's labor market shows signs of recovery
but more training is still needed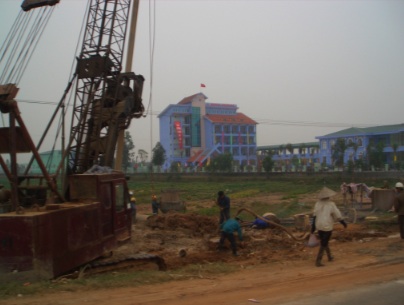 The labor market is showing signs of recovery as online demand for human resources increased considerably in the second quarter of 2009 with demand index surged by 37 percent, said Vietnam's largest job placement website, VietnamWorks.com in the Vietnam News. Ho Chi Minh City is leading the top ten cities and provinces registering the highest rise in the index.

Increases were seen in 34 out of 50 jobs named on the website with finance, accounting, applied technology and information technology and administration jobs topping the list. The online labor supply index also went up by 9.2 percent this quarter as compared to the first quarter of this year, according to the report. The rise can be seen as a positive trend of Vietnam's labour market, demonstrating that labor recruitment in the market has become more professional, said VietnamWorks.com. However, increased demand for human resources in the key industries to a certain extent indicated that more employers needed people to either help them through the crisis or prepare for the post-crisis phase

Thanh Nien news, added that migrant workers have been particularly hard hit by the economic crisis.

Than Nien news also reported that Ministry of Labor planned to have 24.6 million job trainees by 2020. The plan aims to change the viewpoint on job training from one focused on supply to that of demand. Deputy Prime Minister Nguyen Thien Nhan said the plan would play an important role in improving the quality of the pool of human resources in the fields of production, trade and services. Total funding for the plan is expected to amount to VND41.2 trillion (US$2.31 billion).

Vietnam's Ministry of Labor said the country generated 650,000 jobs in the first half of 2009, a decrease of 16.7 percent year-on-year.



www.Business-in-Asia.com