---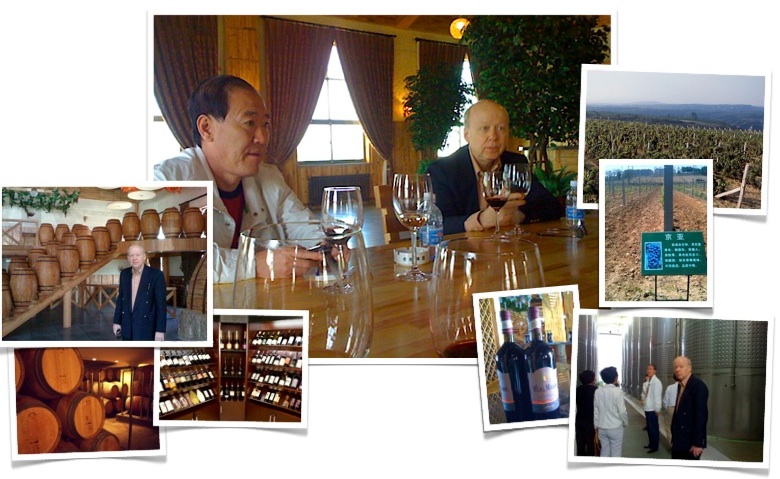 C

hina may not be the first country you think about when you think about wine consumption or production but this is fast changing along with so much else in China. Sales of wine in China last year(2009) were 44 billion yuan ($6.44 billion) at retail price, up 12 per cent on 40 billion yuan in 2008, according to research by global management consultants AT Kearney reported in a Feb 2010 article in China Daily.

This figure may not sound a lot in comparison to major wine producers/consumers and it is not - yet! China's wine consumption at 0.4 liters per person a year is still quite low in international terms. To compare, in France where wine is central to daily life, people drink 50 liters a year. In Australia also a country where wine is a big industry and also a part of many meals, consumption is 25 liters and even in the United States, where wine also is a major industry - 15 liters, according to AT Kearney figures.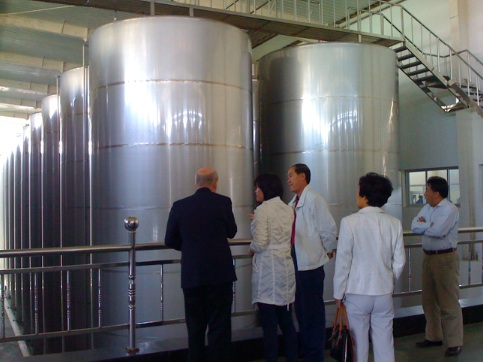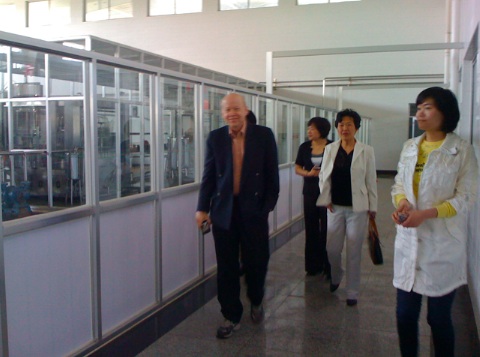 But the important factor is that China's current wine consumption is still low and has much space to grow as people become more prosperous. If China's per capita wine consumption was to only increase slightly because of the scale of the population it could easily shift the center of gravity of the world's wine industry. Many wine drinkers in China seem to have this goal in mind. Recently moving up to the ninth slot, up from tenth, as the largest wine-consuming nation on The International Wine and Spirit Record (The IWSR) study, China is definitely one of the fastest-growing wine markets in the world. The nation is expected to move to seventh place by 2012 with a total consumption of 103.5 million nine-litre cases per year. This figure suggests a staggering increase of 36 per cent in wine consumption between 2009 and 2012, and will see China top the one-billion-bottle mark shortly.

Many producers and distributors are now keen to correct the imbalance in wine consumption and this balancing act seems to already have its wheels in motion. According to The IWSR study, wine retail sales doubled between 2003 and 2007, while the volume of wine consumed increased by 61.59 per cent over the same period, a result of the growing number of imports. Imported wines accounted for 36.33 per cent of total wine sales in 2007, but only 9.9 per cent of total volumes consumed.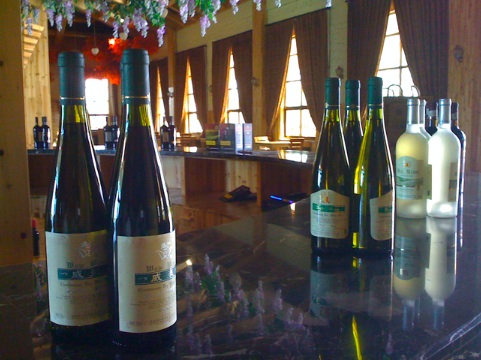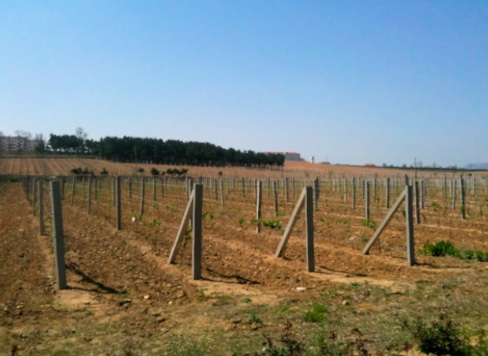 Wine consumption



China is both a country with an ancient wine tradition and a new and emerging wine-producing nation. Wine production in China has thousands of year of history. Grape wine is a decidedly small portion of the total but this is slowly changing. In modern time, China is also an emerging wine-producing nation in its own right with brands such as Great Wall, Changyu and Dynasty. Local wines account for 90 percent of wine consumed in China. China already produces more wine than Spain and Portugal combined and some of its brands are already stocked in supermarkets in the West, competing successfully against New World wines from countries such as Chile.


One of the main features of the China wine market, as opposed to western markets, is the predominance of red over white wine. Around 80 per cent of the wine drank in China is estimated to be red. "This has something to do with the fact that white wine production started much later in China," said Irene Cai at AT Kearney in an interview with China Daily (Feb 2010). "It is also linked to red being associated with parties and happiness so it is appropriate to give red wine as a present." A lot of Chinese white wines, by common consent, tend to be inferior to western brands although much of this has the potential for change with planting of other grapes not previously cultivated in China and the introduction of modern techniques.
China has surpassed Japan as Asia's largest wine consumer. Young Chinese consumers are also now showing a preference for foreign imported wines, although they still make up only 11 percent of the wine drunk by volume in China. Some restaurants in China only serve overseas wine to cater for the tastes of foreigners and increasingly wealthy Chinese consumers. Guan Miaonan, manager of the popular South Beauty restaurant and Lan Club in the Guomao area of Beijing, said Chinese consumers now tend to opt for foreign wines rather than the Chinese ones. "Our customers who drink wine during dinner tend to order wine priced between 600 and 1,000 yuan," he said. During our recent visit to Beijing, we visited several upscale restaurants in the Sanlitun area of Beijing. Most of them had foreign wines on their menus. We also visited the "Jenny Lu" Supermarket branch in Sanlitun which stocked a wide range of foreign and local wines in many ways comparable or better in some respects than you are liable to find in your local Safeway, Albertsons or Kroger supermarket in the U.S.


Regulatory Review:


---

Import tariffs applied to wine have fallen along with China's commitments under WTO accession.





The current import duty on bottled wine is 14%. Added to this are a further 10% consumption tax and VAT of 17%. All are applied to the CIF price, giving an effective total tariff of 48.2%.





ICD (0.14) + VAT (0.17) + CT (0.10) + ICD (0.14) x VAT (0.17)





Total Import Tax rate = ---------- = 48.20%




1 – CT (0.10)





Bulk wine attracts an import tariff of 20%.




---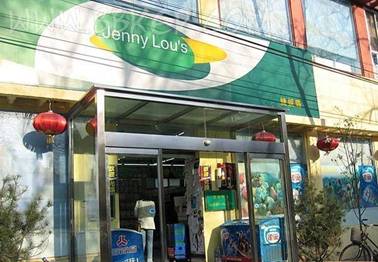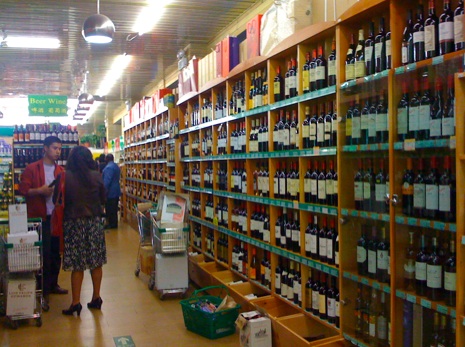 Foreign wine in China at this time is largely an indicator of status for many young Chinese. Irene Cai at AT Kearney said in the same interview with the China Daily noted above that a lot of Chinese consumers think some foreign wine is better just because it is more expensive and often don't realize that many Chinese wines are of quite high quality. "As a result a lot foreign wine makers have a vested interest in leveraging up their prices." "A lot of quite low-tier foreign wines sells at a high price in China. Consumers in China have very limited knowledge about wine. It is very difficult for them to assess the quality of either branded or even non-branded wine." Joy Huang, a research analyst with market research company Euromonitor, based in Shanghai, said one of the problems was consumers had no system of classification to guide them.



Wine Production



The major wine producing area of China include Shandong, Hebei, Henan, Liaoning and Xinjiang provinces. Local wine brand Chanyu is produced in Shandong province and Dragon Seal and Great Wall, two other major brands, are produced in Hebei province. We only visited the first of these areas on this trip but earlier I have been in all the other wine areas with the exception of Xinjiang which is in the much drier far eastern region of the country.

Shandong


Shandong Province in Northeast China and jutting out toward Korea and Japan is becoming a central wine producing area for the country. Agriculture is the largest industry in the province and the wine industry is number two. Yantai is currently the center of the wine industry in Shandong. Yantai in eastern Shandong province has taken the initiative to showcase its own wine companies and to boost China's wine industry by holding an international wine festival. More than 100,000 participants of wine companies and organizations from 20 countries took part in the previous three festivals. The Fourth Yantai International Wine Festival will be held between September 23-30 in Yantai, China's largest wine production city and the home of Chanyu Pioneer wine.



The festival is jointly hosted by CADIA, OIV, China National Association for Liquor and Spirits Circulation and Shandong Provincial People's government and sponsored by winery associations of Germany, Chile, Portugal and Spain. A total of 50,000 people in the wine industry, including 2,500 people from foreign wineries, are expected to showcase their products in the festival. "The festival has been and will continue to be the bridge between Chinese and international wine industries," said Long Yongtu, secretary general of Boao Forum for Asia.






Yantai is the only Asian city named "International Vine & Wine City" by OIV. The city became the birthplace of China's wine industry after Changyu Pioneer Wine Company Ltd, China's first winery, was set up there in 1892.

The wineries in Yantai annually produce 250,000 tones of wine, accounting for one-third of China's overall production.



Penglai



To the West of Yantai is the Penglai peninsula. This was the first port opened to foreigners in Shandong province in the 1800s and wine companies there already produce Merlot, Cabernet Sauvignon, Riesling, Chardonnay and Cabernet Franc. Some call this region China's Bordeaux as the latitude at 37º of Penglai is the same as Bordeaux and the Napa Valley . The advantages of this area seem to be recognized by French wine growers. Domaines Baron de Rothschild (DBR), one of France's most famous vineyards, certainly thinks China holds promise. After years of searching, DBR signed a wine-producing deal with state-owned CITIC, which owns 30 per cent of the project. The JV, located across 60 acres near Penglai in Shangdong province, gives the French producer a foothold in a valuable market. Although the producer has been selling wine in China for over 20 years, it is thought that they have waited until the demand for quality wines reached a certain level, extending beyond expatriate and five-star hotel demands.

Weihai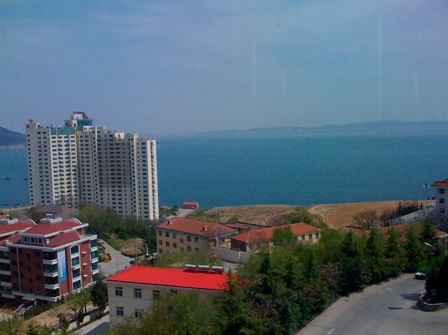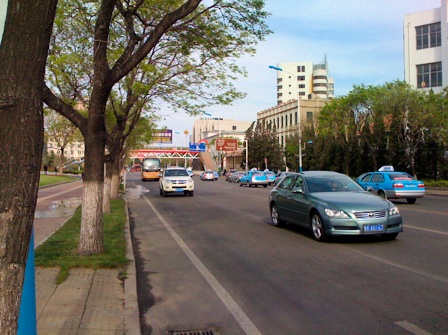 To the east of Yantai on the coast and at the tip of the peninsula that juts out toward Korea and Japan and also a major wine producing area in its own right is Wehai, a pleasant city nearer the coast and with somewhat warmer winters and more moderate summers than Yantai. We visited some of the new wineries establishing in this area. One of them is Shandong Weal Winery Co., Ltd. which was established on June 29, 2007. Its total investment is 10 million US Dollars and the registered investment is 4 million US Dollars. The investment includes a large wine growing area with over 200 hectares under cultivation in various kinds of grapes. Mr. Zhang Tianhai, who gave us the tour of this modern and impressive facility, is the Chairman and GM of Shandong Weihaiwei Brewery Group Co., Ltd as well as the Chairman of Shandong Weal Winery Co., Ltd. Shandong Weihao Wine Co. Ltd. is the first Sino-America joint-venture wine company in Shandong and involves Shandong Weihaiwei Wine Industry Group and American Weihao company. Presently the company imports grape extract from America's Napa Valley in California and processes it as wine and bottles in modern stainless steel tanks and a bottling facility on premises.

The vineyard has a very large and impressive three story Chateau with a basement where they store wine in oak barrels in an aging and maturing process. On the ground floor are food and wine selling facilities including restaurants, wine shop and a wine information area that advises both about the wine making process and also specifically about Shandong Weal Winery Company. On the third floor are larger rooms that are suitable for group parties and organized events.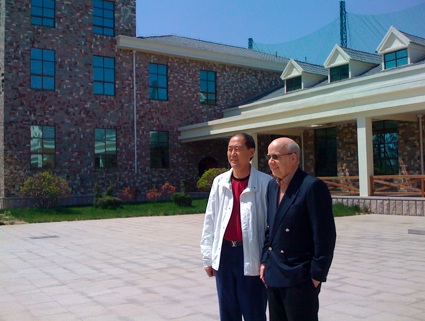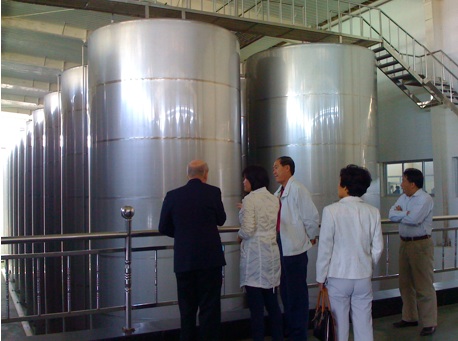 I asked Mr. Zhang what he saw for the area in the future. Mr. Zhang said that he believed that the area would become increasingly well known for its wine industry. Further, he said that he and officials in Wehai welcomed U.S. wine producers to the area as they hope the area will in the future offer a range of wines and also pleasant tours and wine tasting similar to those in Napa, Sonoma and the many areas in France where wine was not only an industry but also a major tourism and employment generator. Mr. Zhang said that finding trained people to oversee and work in the winery and on the vineyard was not a problem and that he and other major investors welcomed foreign investment in China's growing wine industry.

Later I had dinner with Gong Bengao, Director of the Industry Investment Promotion Office of Wehai Municipal Bureau Bureau of Commerce. This is the office that assists new businesses in establishing in Wehai. Gong Bengao spent several years in California near Santa Barbara. He said during his stay he had visited many of the wineries near Santa Barbara and had also visited the Napa and Sonoma valleys in California and would soon be visiting the Oregon wine growing area. Gong Bengao said that tourism is a central pillar of the economy as is sustainable agriculture in Wehai and that the city welcomed investors who have wine expertise gained in the U.S., Chile, Argentina or elsewhere to establish vineyards and wineries near Wehai. His office had a goal of having 50 wineries producing by 2020 and that they were hoping that the Shandong Weal Winery company would be a model for other wineries and would form one stop on a wine tasting tour that would draw new tourists into the Weihai-Yantai-Penglai region.

Wine consumption is increasing. China already has many producers but there still seems to be considerable room for new projects. Wine growing and producing areas such as Oregon, California, Chile, Argentina, Australia and New Zealand should really take note of both the growing market for fine wines and also the opportunities for establishing new vineyards and wine making facilities in this dynamic and growing market.



Related Article on our website:
Wine growing and wine consumption are increasingly interesting subjects of conversation and discussion throughout SE Asia and elsewhere. Despite the discussion, these talks oftentimes lack knowledge on the local wine industry...
---



About the Author

:



Christopher W. Runckel, a former senior US diplomat who served in many counties in Asia, is a graduate of the University of Oregon and Lewis and Clark Law School. He served as Deputy General Counsel of President Gerald Ford's Presidential Clemency Board. Mr. Runckel is the principal and founder of Runckel & Associates, a Portland, Oregon based consulting company that assists businesses expand business opportunities in Asia. (

www.business-in-asia.com

)





Until April of 1999, Mr. Runckel was Minister-Counselor of the US Embassy in Beijing, China. Mr. Runckel lived and worked in Thailand for over six years. He was the first permanently assigned U.S. diplomat to return to Vietnam after the Vietnam War. In 1997, he was awarded the U.S. Department of States highest award for service, the Distinguished Honor Award, for his contribution to improving U.S.-Vietnam relations.