Automotive Industry in India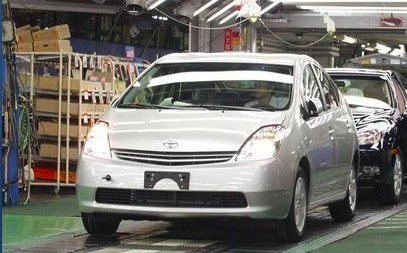 FACTS:



The Automotive Industry in India is one of the largest industries and a key sector of the economy.

The Indian automotive industry started from 1991with the government's de-licensing of the sector and subsequent opening up for 100 per cent FDI through automatic route. Since then many large global companies have set up their facilities in India taking the production of vehicle from 2 million in 1991 to 9.7 million in 2006.



At present, India is the world's
Largest tractor and three-wheel vehicle producer.
Second largest two-wheel vehicle producer.
Fourth largest commercial vehicle producer.
Eleventh largest passenger car producer.



Production:

According to the Society of Indian Automobile Manufacturers, the Indian automobile industry has reached double-digit growth for the past three years in a row. In 2006, the industry produced 10.9 million vehicles, an increase of 16.22% over 2005. In 2005, production grew 14.5% over the previous year. The production of the automotive industry is expected to achieve a growth rate of over 20 per cent in 2006-07 and about 15 per cent in 2007-08.



Exports

: the cumulative annual growth rate of automotive exports during the period 2000-01 to 2005-06 was 32.92 per cent. Exports during 2006-2006 and 2007-2008 are expected to grow over 20 per cent.

Imports: Europe is the biggest importer of cars from India, while African nations largely account for the import of buses and trucks. China is most recently making inroads into this market. The South-East Asian region is the prime destination for Indian two wheelers.

Sales:

Passenger Vehicles: Growth in sales of passenger vehicles was 18.45% in 2006. This was almost three times the growth witnessed in 2005. Sale of passenger cars expanded by 20.0%. Export of passenger vehicles increased by 12.9%
Utility Vehicles: 12.4%
Two-wheelers, commercial vehicles and three-wheelers: Export growth at a rate of 24%, 26% and 72% respectively.
Investment

: Among the car companies that are investing in India are US automakers General Motors and Ford, Germany's BMW and DaimlerChrysler AG, France's Renault, Japan's Suzuki, Toyota and Honda, and South Korea's Hyundai.

There is also a boom in auto ancillary companies. India is an attractive outsourcing destination for global auto companies because of its strong engineering skills and low costs. Sourcing parts from India is 10-20% cheaper for US auto makers and about 50% cheaper for their European counterparts.



Auto Components:



This industry grew by over 28 percent between 1995 and 1998, and has been sustaining double digit growth, clocking 16 percent in 2004-05, and 15 percent in 2005-06. The Indian auto component industry is quite comprehensive with around 500 firms in the organized sector producing practically all automotive components; there are more than 10,000 firms total. India's component industry now has the capability to manufacture the entire range of auto-components, for example, engine parts, drive, transmission parts, suspension and braking parts, electricals, body and chassis parts, equipment, etc



The Industry's Challenge:



Even though the automotive industry is robust, car manufacturers are complaining that the government's frequent change in policies is not encouraging the industry. Changing the policies and guidelines frequently severely hurts the companies' plans. It also affects investment decisions in the country




Future Plans:



The Government has prepared a ten-year Automotive Mission Plan (AMP) to draw a future plan of action and remove obstacles in the way of competition, such as that required infrastructure be put in place well in time to alleviate its constraining impact on the growth.

The plan envisages a tax holiday for the industry on investments exceeding $225,000, 100% tax deductions of export profits, and deductions of 50% on foreign-exchange earnings. It also calls for a one-stop clearance for foreign-direct-investment proposals in the sector and deductions of 30% of net income for 10 years for new industrial undertakings.

To bring down the cost of power and fuel, which accounts for 6% of the manufacturing costs in the auto sector, captive power generation would be encouraged to enable industries to access reliable, quality and cost-effective power.