Our Team
Services
In the News
Contact Us
Business Solutions
We provide the business community access to Asia
People often ask how can they start business in Asia and how we work, this R&A multimedia will give you the answers you need.

(

5 minutes, audio required)

Or click here for an interview with Runckel & Associates President, Christopher Runckel, in the Wire Journal International Magazine

Runckel & Associates, Inc.
Runckel & Associates is an International Business Consulting Firm based in Portland, Oregon. Runckel & Associates provides the full spectrum of international business consulting services for clients interested in doing business in Asia. We assist companies interested in investing, manufacturing or opening an office or factories in Asia. Runckel & Associates is a specialist in guiding small, medium, and family-owned businesses to expand their operations in Asia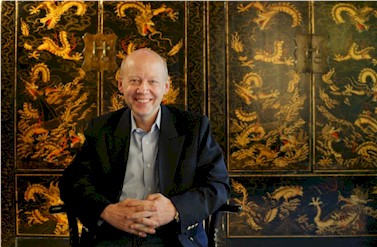 Chris Runckel, President (click here to learn more about our team)
We are not like the rest of consultants
First we have lived and worked throughout Asia, speak most of the Asian languages and understand the law, culture and challenges of living and working throughout the region. We have people on the ground in most areas in Asia and access to specialists who will put your issue first and handle it confidentially and professionally. Second, we do not seek to be all things or to accept work in areas where others may provide a better service. We will analyze your issue in confidence and if we believe your matter is unlikely to achieve the results you desire or others would represent you better we will so advise you.
Our areas of expertise:
Sourcing Products: We are specialists in assisting companies seeking to produce products or to source products of all parts of Asia. Our specialists in China and Southeast Asia can help you find the best company to produce and source your product.
Corporate Establishment Service: We cater to the needs of U.S., Canadian and U.S. Investors seeking to set up a company, branch or representative office in China or Southeast Asia. We provide complete service from help in developing business plans, advice on market entry, company set-up plus assistance in locating and working with local and international professionals in tax, finance, shipping and other needed services.
Building and Operating a Successful Plant or Factory in Asia: We are expert at assisting firms to help compare various locations in Asia such as China, Vietnam, Thailand, Cambodia, Laos or other countries in terms of the incentives they offer for location of a factory or plant and the costs of doing business in that country.

Site selection, Logistics, Licenses and Permits

: for equipment and operations for manufacturing in Asia
Business Information collection: Information about enterprises throughout Asia; information collection on government and municipal policies, laws, current and historical business trends; and open profiles of various enterprises and key decision makers who can have an influence on the proposed project.
Visit facilitation and Corporate Security during visit:. We can arrange all the travel and security requirements of your high-level business delegation. Meet your plane on arrival, arrange transportation and lodging for your visit, set up meetings with government and business contacts, provide security during your visit if required plus provide any follow-up investigation needs of you and your company.

Travel and transportation apparation and arrangement, translation and interpreters, briefings on local social customs and business etiquette

Organize buisness seminars, workshops, exhibitions, events and tours overseas
Investment services including investment feasibility analyses; business partners' credit and status reports; locating and recommending agent and joint venture partners for foreign companies; bank, accounting and legal services selection investigation and recommendations, comprehensive inquiry services.
Product Information including research on advertising effectiveness: New product market research; competitive market situation, market saturation and more.
Sales: Recommendations on options for sales and marketing in the target market.

Translations:

Runckel & Associates are adept in many foreign languages including most major Asian languages. We routinely arrange translation and/or interpretation services in the Pacific Northwest on behalf of our clients to help them properly represent their products to foreign buyers. Translation and interpretation services can be arranged in Mandarin, Thai, Vietnamese, Japanese with little notice. Other Asian language may require additional notice.
Commercial Credit and status investigations, including: Company registration; analysis of corporate history; corporate structure; company background, key person information, information on executives; financial profiles; banking relationships; auditing advisor and controls, operating situation; staff size; range of products; facilities; profiles of subsidiaries and affiliates; current challenges, market capabilities and more.
Debt Investigation and Negotiation: Location of corporate debtors and initial negotiations on repayment of corporate debts.
Information and asset protection: Inquiries on trademark and patent registration; intellectual property protection; trademark and copyright investigation in cases of infringement or trademark imitation; and more.
Legal: Arranging local and International legal consultation services for both individuals and enterprises.
E-commerce/Website design and promotions: Runckel & Associates is the leader in designing websites and e-business marketing plan development for use in international markets. Our designs reflect our understanding of the history, culture and people of the target countries. Additionally, we are expert in ensuring websites are fully listed on major search engines, and that they gain wide media exposure in the overseas market. Click here to

view list of our past clients

Our main business website: www.business-in-asia.com
---
Cultural Promotion

We promote Asian art appreciation to the world. Our website, asia-art.net presents you with traditional and modern asian art that captures the spirit, cultural complexity and charm of Asia. Some of our materials on art in different countries of Asia must be translated to bring it to our English language visitors. We also have information on the history, techniques, artists profile and their paintings, lists of many museums, galleries, organizations and addresses that don't yet have internet access in the hope of bringing as many sources of information as possible to your attention.

Runckel & Associates is also a specialist in arranging art exhibitions and other cultural events both in the U.S. and Asia.

Click here to visit our www.asia-art.net
---
Team: click here to learn more about our team