Embassy, Bank and Chamber of Commerce join force to guide Thai businesses
where, when and how to do business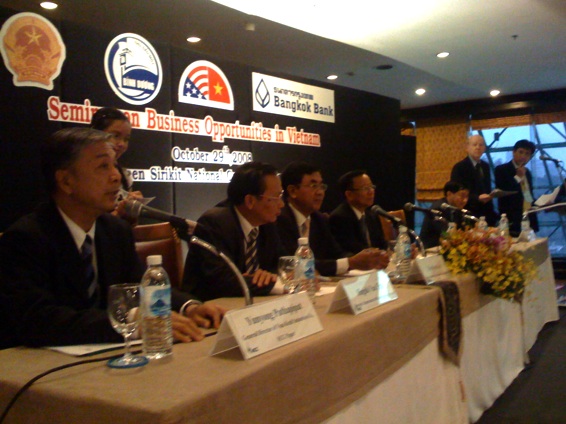 Thailand's political situation has lately had its problems and increasingly Thai businesses are having to look for business beyond Thai borders. Vietnam, especially Ho Chi Minh City (formerly- Saigon) is about an hours flight from Bangkok and it is on the same time zone. With the close proximity and frequent flights, Thai businesspersons can be into Vietnam in the morning for a full day of business meetings and back in Thailand that evening. Vietnam can offer Thai business a range of opportunities: besides looking at Vietnam as a manufacturing site to supplement Thai production, Vietnam can be a market for Thai goods and services. Furthermore, there are opportunities for sourcing of products in Vietnam and for investment in real estate, hotels and tourism, infrastructure, service contracts and many other opportunities.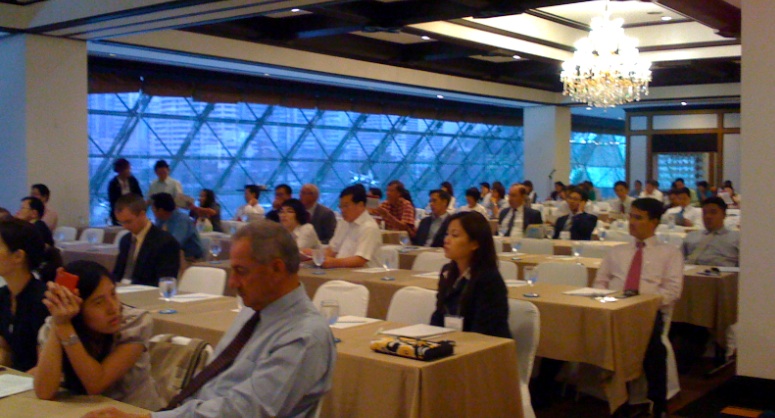 The Embassy of Vietnam, representatives of Binh Duong Province (25 km. from Ho Chi Minh City), the US-Vietnam Chamber of Commerce, with support from Bangkok Bank and Vina Kraft (part of Siam Cement) join force and update over 240 Thai businesses on Vietnam's latest market developments and emerging investment opportunities. The Seminar entitled "Business Opportunities in Vietnam" was held on October 29, 2008, from 1:30 to 4:30 at the Queen Sirikit National Convention Center. The seminar was presided over by the Vietnamese Ambassador to Thailand.

A similar seminar was held in Hong Kong early the same month. The event was well-received by over 200 business owners, management and individuals from the Hong Kong and Shenzhen area in China, which is located just opposite of Hong Kong.

Vietnam as a manufacturing site to supplement Thai production
Vietnam had approximately 150 industrial zones (IZs) located in 49 cities and provinces but these zones are more concentrated in the three key economic regions of Vietnam. IZs in the southern, northern and central key economic zones account for 80% of the total area of all IZs in the country and much of current investment is going into the area close to Saigon and in particularly to Binh Duong province.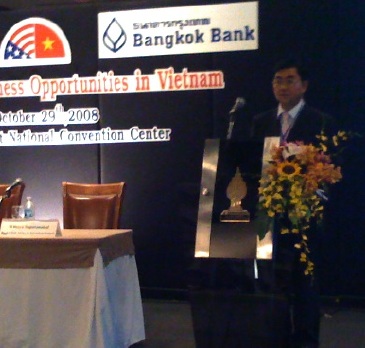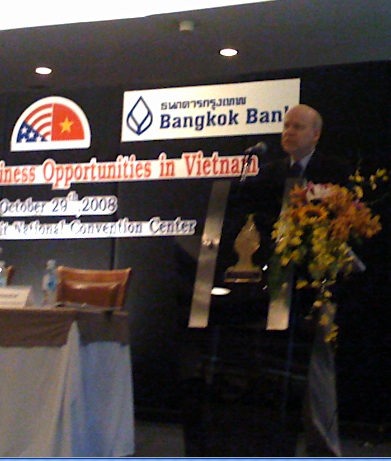 Mr. Christopher Runckel, Chairman of the U.S.-Vietnam Chamber of Commerce commented that, "Vietnam continues to be a top choice for investment because of long term consistent government, highly attractive government incentives, an improving legal and business environment, the work ethic of its people is extremely high, there is a high regard for education and labor and other costs are relatively low." Mr. Runckel was one of the key speakers at this up-coming seminar. According to Runckel, "Thai business will increasingly see Vietnam and Binh Duong Province as Thailand's Shenzhen, an area in close proximity to Thai borders that offers Thai businesses opportunities to utilize their greater business experience, larger capital and better international connections in a new environment that offers new opportunities for increased Thai company sales in not only manufacturing but in many other service functions as well."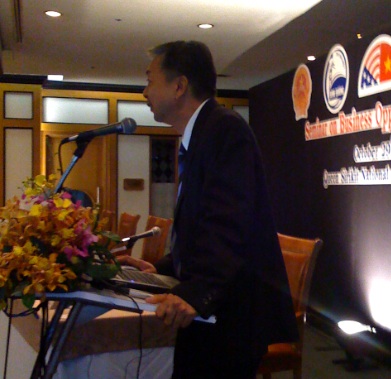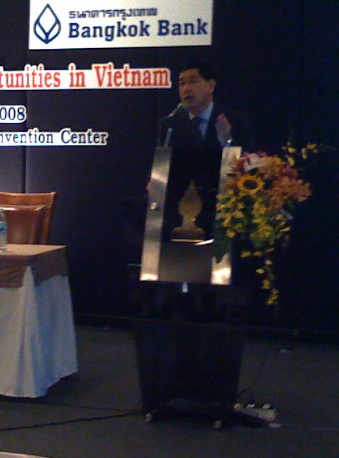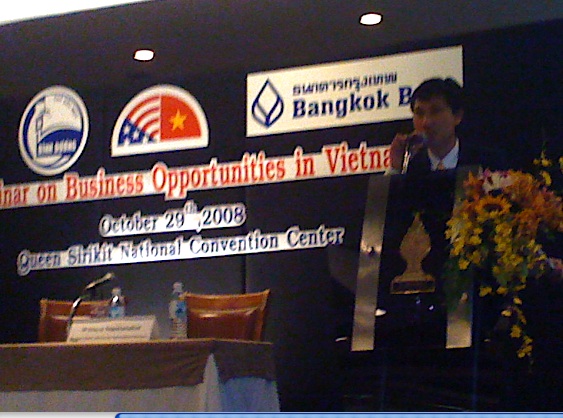 Vietnam as a market for Thai goods and services
Currently, many more countries have imposed bans on the importation of Chinese-made everyday products. Following the earlier problems in the U.S. with many toy products being found to use lead-based paint, current problems with milk products and other deficiencies of goods from China; consumers are looking for products from other countries that they can trust. Our neighboring country, Vietnam, having to fulfill its WTO market-opening commitments by the end of next year could become an increasingly attractive markets for Thai products and services. The Vietnam retail market is growing rapidly with more and more overseas retailers vying to grab their market share. In the first half of this year retail sales in Vietnam were worth 447.3 trillion VND (27 billion USD), an increase of 30 percent over the same period last year, according to the Vietnam General Statistics Office.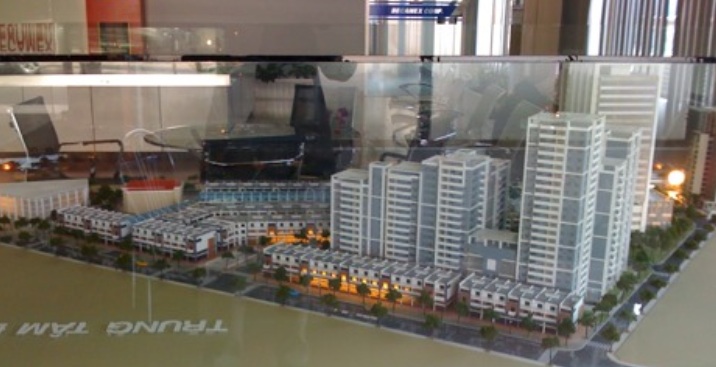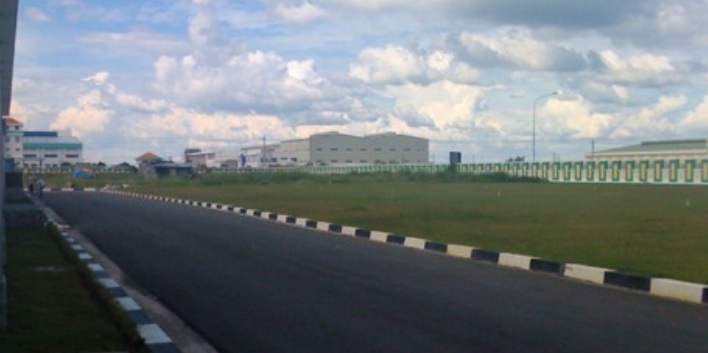 Binh Duong Province, which borders Ho Chi Minh City in the South of the country, is one of the fastest growing locations in Asia. Binh Duong province has consistently over the last four years been at the highest position in terms of the Provincial Competitiveness Index (PCI), which rates the business climate in all of the provinces of Vietnam. The delegation that visited Thailand and hosted the seminar briefed the participants about Binh Duong New Township, which will be a major modern city with all modern amenities and infrastructure, and is now being constructed in Binh Duong province near the old province capital. This City, dubbed the "Pudong" of Vietnam, is being planned with French, Singaporean and other international support, and is planned currently under construction. This is also where the opportunities in Thai products, services, infrastructure and many other sectors arises.
Bangkok Bank was an early investor in Vietnam and supports many current Thai businesses in Vietnam and many countries. "Among ASEAN countries, Vietnam is a spotlight destination for Thai investors," said Mr. Wittaya Supatanakul, advisor to International Banking Group, Bangkok Bank Head Office and formerly General Manager of Ho Chi Minh City branch. Khun Wittaya spoke at the seminar on his work in guiding Thai SMEs and interested companies on Bangkok Bank financial support services in Vietnam and repatriation of profits.
Mr. Yunyong Puthapipat, General Director of Vina Kraft Industries Co., Ltd, SCG Paper gave a testimonial of his experience in supervising his company's investment in Vietnam at the seminar as well.
Following the talks the seminar was opened up to questions and answers and then time was provided for members of the audience to meet with the speakers and the Binh Duong delegation and to discuss particular investment, sourcing, marketing and other issues.