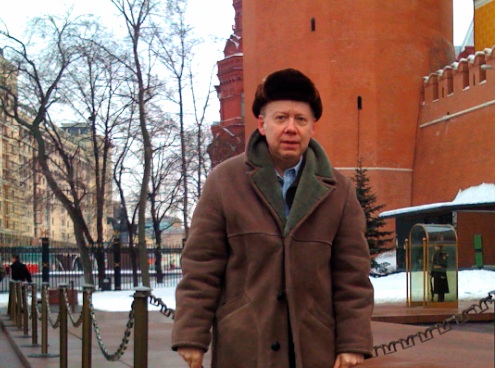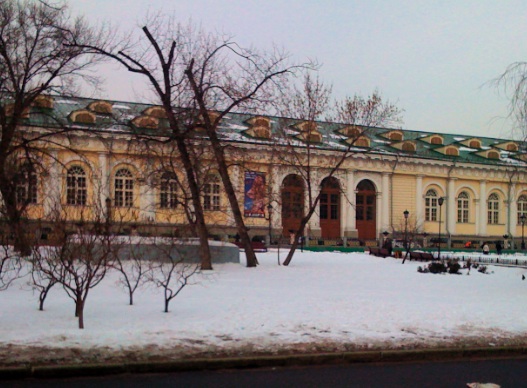 Pictures: (Above left) Chris Runckel, President of Runckel & Associates, who arranged for the study trip to China and Russia for the group, takes the students and professors to St. Petersburg, Russia, next.
(Above right and below) the group at St. Petersburg.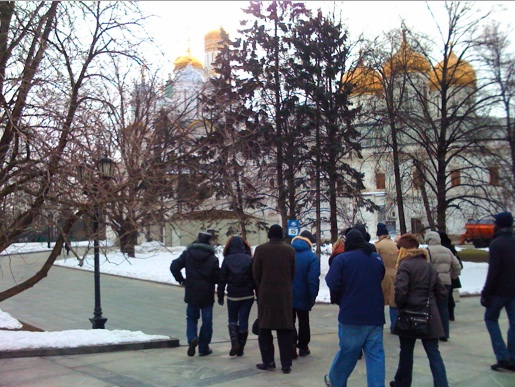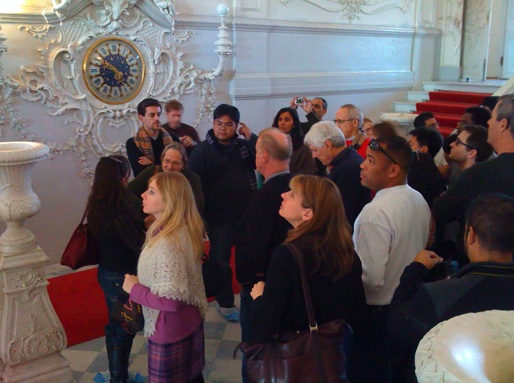 On the final day we hear from Professor Pavel Shilo about building a consumer sales business in Russia learning of the challenges and complexities that the Moscow and St. Petersburg markets offer to both local and foreign retailers. That evening we returned to Moscow and the next day we continued our visits to Russian companies with a visit to MTS, the number one Russian cell phone company which is listed on the NYSE and to Russia's largest quick service restaurant and casual dining company, Rosinter Restaurants, part of the Rostik Group, which has nearly 350 outlets throughout Russia, the former CIS, Eastern and Central Europe of both locally developed and international brands with famous brand names like TGI Friday, Benihana, Rostik-KFC, Costa Coffee, Il Patio, Planet Sushi and others. The restaurant network grew 45.3 percent with the opening of 105 new restaurants in 2008. Geographical coverage extened to 33 cities in 9 countries and total revenue increased by 28.0% in 2008. These were both very impressive companies and the managers we met were both impressive for their command of both Russia's challenges and opportunities and for particulars on their business. Joshua B. Tulgan, Director, Investor Relations at MTS was eloquent in his presentation not only for his information on MTS but also for the benefits of a liberal arts education and the rewards it offered those who get one in terms of problem solving, work and other skills.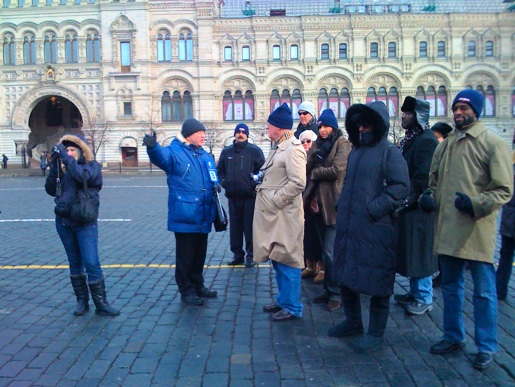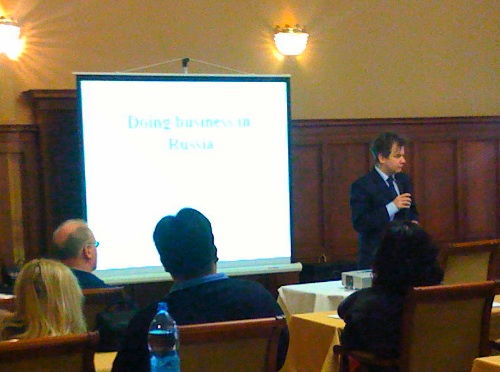 Pictures: (Above left) Our Russian tour guide explained about the sites we visited. (Above right) Speakers in St. Petersburg. (Below left) Dance show entertainment at our dinner on our last night in St. Petersburg.
(Below right) Dr.
Anatoly Zupelov,
Dr. Bill Lindsey and Dr. Richard Stafford who led the LMU Group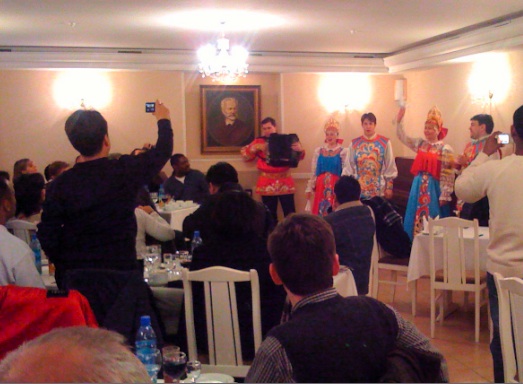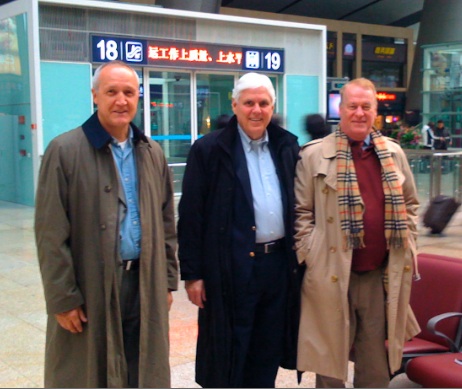 After a morning of self-study, that afternoon we flew back to Beijing where we enjoyed and compared some of the grandeur of China as portrayed by the Forbidden City, the Great Wall and Tiananmen Square to sites like the Kremlin, Red Square, the Hermitage, Catherine's Palace that we had seen earlier in the week.