---








The Opening of the Eastern International University (EIU) in Binh Duong Province, Vietnam



Classes began on October 4, 2011 for 720 first-year students at the newly opened US$100 million Eastern International University (EIU) in Binh Duong Province.

These students come from diverse backgrounds from 63 of Vietnam's provinces or centrally managed cities. Of the total students, approximately 400 plan to study business administration; 200 have opted for nursing and just over a 100 for engineering and technical studies. Approximately Sixty-five percent of students come from Binh Dương; 12 % from Ho Chi Minh City; 10% from neighboring provinces such as Bình Phuoc/Tay Ninh/Dong Nai/Daklak/; and the rest from the provinces and cities all over the nation.

EIU, built by the State-owned Becamex IDC Corporation, the country's largest infrastructure, industrial park developer and operator and a large conglomerate with over 30 related subsidiaries, has the mission of producing high-quality human resources to meet the country's pressing needs.

Deputy Prime Minister Nguyen Thien Nhan told the inauguration ceremony which also included the Minister of Education Pham Vu Luan and current and former government officials incuding former President Nguyen Minh Triet. The Deputy Prime Minister hailed the school's modern application-oriented programs that are designed to meet international standards set out by the global Association to Advance Collegiate Schools of Business and US-based Accreditation Board for Engineering and Technology.

Deputy Prime Minister Nhan also noted that by creating a more stimulating educational environment for the students by partnershing with leading universities in the United States, United Kingdom and other locations that EIU would continue to advance higher learning in Vietnam. Finally, Nhan noted that by further strengthening the management team and staff of EIU as was currently in process at the University and increasing the branches taught in English, EIU would further attract international students and better deal with human resource training needs of business.s
| | |
| --- | --- |
| (Picture top and right) EIU front gate and front area of the university on 45 hectare piece of land - the most modern and meets highest stardards for university. | |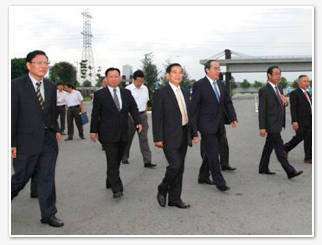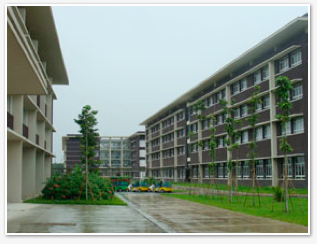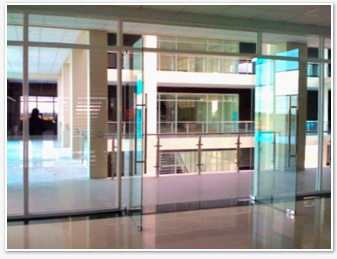 (Pictures above) Mr. Nguyen Van Hung, CEO of Becamex Corp. walks with Deputy Prime Minister Nguyen Thien Nhan, the Minister of Education Pham Vu Luan and current and former government officials incuding former President Nguyen Minh Triet to tour the university. Seen accompaning the honorary guests on far right is Dr. Nguyan Van Phuc, President of Eastern International University.





Education will not only be academically focused but with the assistance of Becamex, which is Vietnam's largest infrastructure, industrial park developer and operator and a large real estate and related industries conglomerate students will spend 40 percent of their time as interns at some of the thousands of Vietnamese and foreign companies in the province to get practical exposure.

After two years of study in Vietnam, students can continue their studies at universities abroad. As a first step in this process, EIU is already investigating opening of a center at Portland State University (PSU) in Portland, Oregon that would create opportunities for future EIU students plus open opportunities for further training for EIU professors and faculty. This same unit would also in the future create opportunities for U.S. students to learn more about Vietnamese history, culture and research and to participate in intern and other opportunities in leadership, sustainability, public planning and other specialty programs in which PSU is a U.S. University leader.

Enrollment in the years ahead is expected to grow strongly. Until 2015 the university will mainly focus on three areas: business administration, engineering and technology, and health science.

Dr Nguyen Van Phuc, its president, said the Centre of Foreign Languages under the guidance of the British Council would enable all students to achieve a minimum IELTS score of 6.0 in English before graduation.

Twelve buildings with a combined space of nearly 70,000sq.m and 24 international standard laboratories have been opened in the first phase. EIU has 120 lecturers, including 25 foreigners.

On the occasion of the inauguration, Becamex gave away scholarships worth VND20 billion (US$952,000), including four full scholarships to students who topped the entrance examinations.





(Pictures on the left) The honorary guests visit EIU's laboratories. Last picture left: Mr. Nguyen Van Hung gave out scholarships to some of the students, total worth US$952,000, including full scholarships to students who topped the entrance exams.