"Contemporary Challenges Facing Higher Education in Vietnam"
and
A Visit to Portland, Oregon, by Dean Thu Gia Hoang of Hanoi University,
Hanoi, Vietnam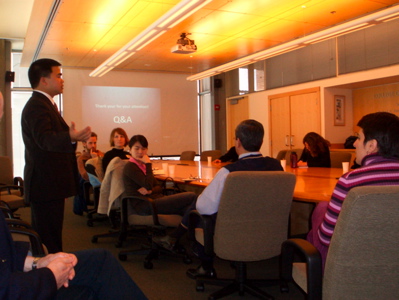 Pictures: Dean Thu Gia Hoang of Hanoi University during his lecture at the Portland State University in Oregon
In late February 2007, while Chinese New Year or Tet is celebrated in Vietnam, Portland State University's Office of International Affairs, Runckel & Associates and some members of Vietnamese community had the pleasure of welcoming Dean Thu Gia Hoang of Hanoi University to Portland, Oregon.



Hanoi University is one of the leading universities in Vietnam. The university strives for high standards in foreign language and international studies programs and to become a leading multidisciplinary language-based university for the professionals responsible for industrializing and modernizing the country. Furthermore, the university aims to become a regionally recognized international university.



Dean Hoang is currently Dean of Tourism and Management of Hanoi University, though his responsibilities cover far more than his title states. Besides heading up the academic sector of tourism, he has been involved in many aspects of education, teacher training, curriculum and syllabus design and implementation, and education quality control.

The visit includes a series of meetings at the Portland State University and his presentation on "Contemporary Challenges Facing Higher Education in Vietnam," which was well-received by the academic community. Afterwards, Dean Huang met with some expatriate Vietnamese over a casual dinner.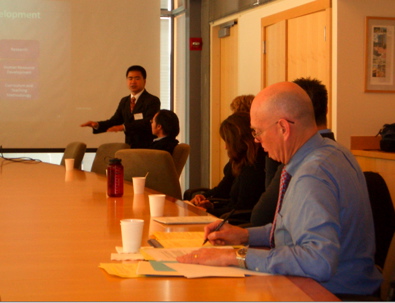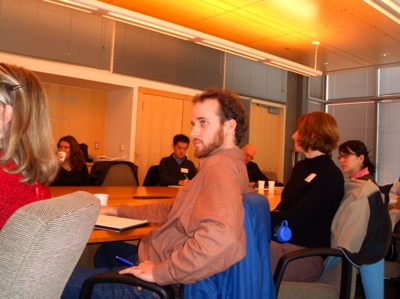 Pictures: some of the participants at the lecture.
| | |
| --- | --- |
| | |
| Picture: Dean Thu Gia Hoang is welcome by Dr. Gil Latz, Portland State University's Vice Provost for International Affairs and Chris Runckel, President of Runckel & Associates | Picture: City of Portland, Oregon |
Click on the picture below to view Dean Thu Gia Huaong's presentation: